Recipes overview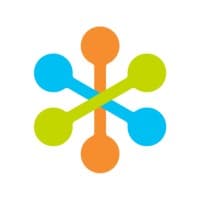 Goto Connect
10.2K records
Business Information providers
About GoTo
GoTo is a flexible-work provider of software as a service (SaaS) and cloud-based remote work tools for collaboration and IT management. The company was founded in 2003 and based in Boston, Massachusetts, and rebranded from LogMeIn to GoTo on February 2, 2022. The rebrand to GoTo comes with a simplified product portfolio to a single application and two flagship products: the IT management & support product, GoTo Resolve, and a new experience for the unified-communications-as-a-service (UCaaS) product, GoTo Connect. These products are unified by a single application, administrative system, and converging user experience.
About this recipe
GoTo Connect delivers unified communication solutions. It provides phone, messaging, video conferencing, contact center solutions, and business application integrations to help companies communicate, collaborate and improve productivity.
Use cases
Track the number of installments
Create a lead list with websites
Start today
Whether you need actionable web data insights for day-to-day projects or for long-term strategies, the answer to your question lies in our structured web data.