Recipes overview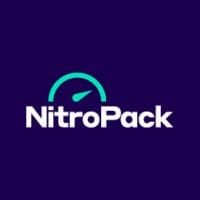 About NitroPack
NitroPack is a website optimization company that provides an all-in-one platform to improve website performance and speed. They offer a range of optimization solutions, including caching, image compression, code minification, and more, to help businesses enhance their website's user experience. With a mission to make world-class performance accessible for all websites, NitroPack caters to different user needs through its various pricing plans and partnerships with other platforms, ensuring seamless integration and continuous improvement.
About this recipe
NitroPack is a powerful optimization plugin for WordPress websites designed to enhance performance and speed. The software provides an all-in-one solution that covers various aspects of optimization, such as caching, image compression, code minification, and lazy loading. With a user-friendly interface and seamless integration with WordPress, NitroPack simplifies the process of achieving faster page load times, better user experience, and improved search engine rankings for website owners, ensuring a world-class performance with minimal effort.
Use cases
Track the number of installments
Start today
Whether you need actionable web data insights for day-to-day projects or for long-term strategies, the answer to your question lies in our structured web data.