Cybersecurity
Enrich your asset discovery data to tackle cybersecurity threats
Just like companies, digital assets grow over time. You start with a domain name and a server for your website and gradually add more domains, subdomains and machines. They require regular maintenance, but this is often overlooked. How can you keep a complete overview of all the domains you own including the installed hardware and software? Unmanaged, outdated digital assets are an entry for cybercriminals to the network of your company, so it's crucial that you keep a comprehensive profile in order to get rid of them or secure them.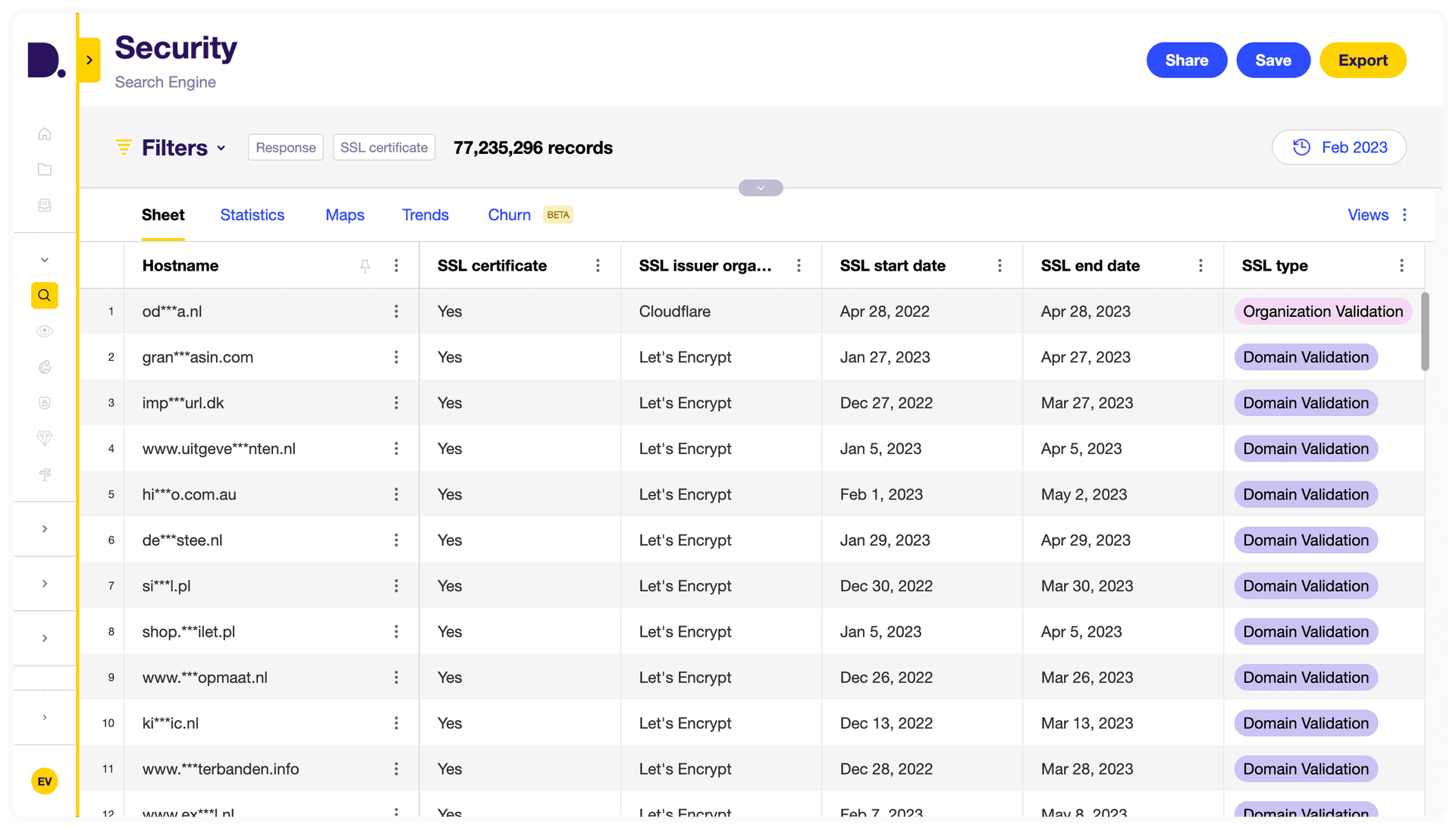 Find hidden digital assets
Protect your organization's digital assets by identifying vulnerabilities with web data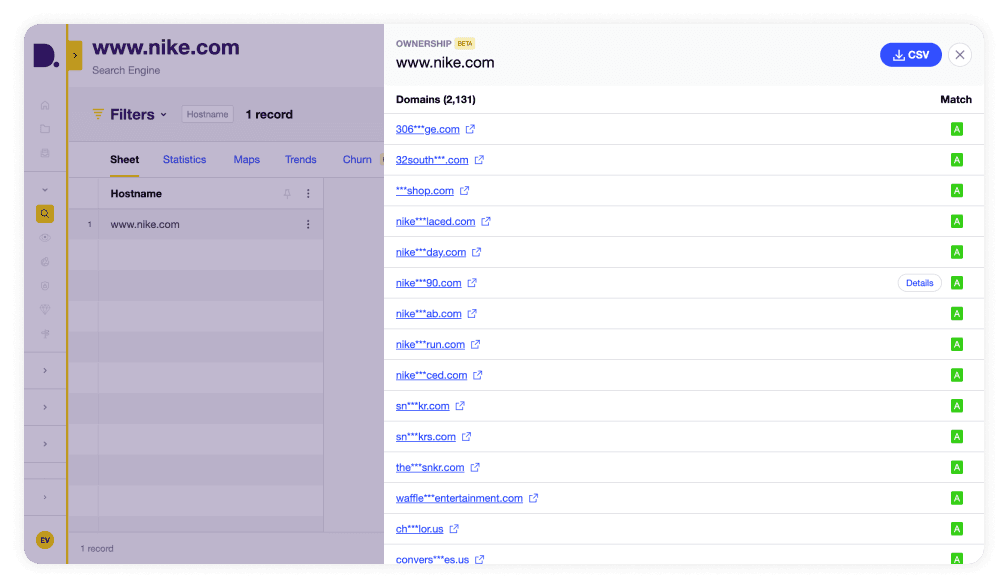 Monthly updated data for an overview of digital assets
Our web data helps you discover - on a monthly basis - new or unknown digital assets of your customers for your exploratory research. Integrate our data solutions into your vulnerability management system through API data points. This way, you can continuously discover new digital assets and inspect vulnerabilities such as outdated CMS versions, web server software, operating systems, misconfigured firewalls and expiring or missing SSL certificates.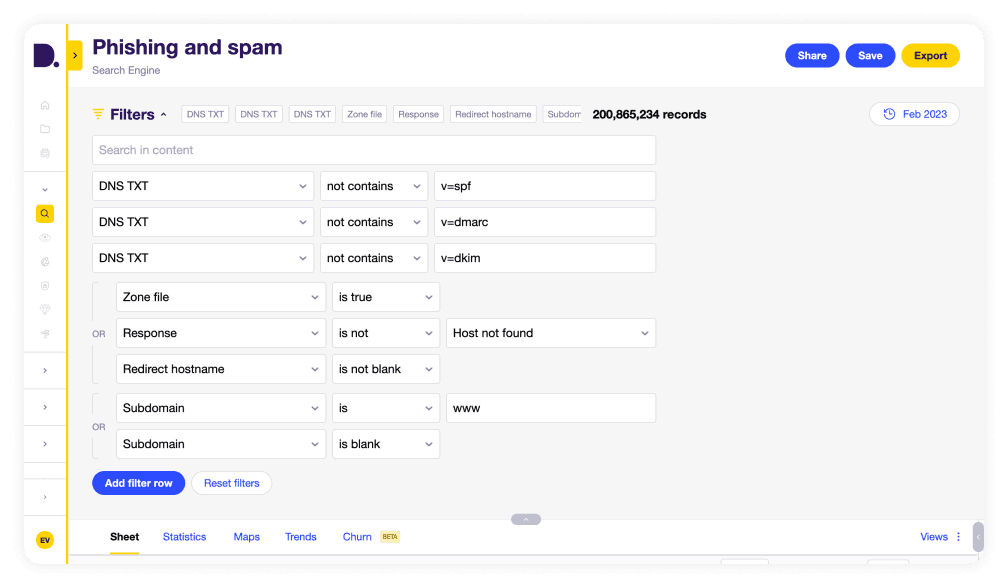 Discover unknown digital assets of your customers
How is a company manifested on the internet? Enrich your data to discover unknown or new internet assets of your customers, including hosts, servers, domains and websites. Use our filters 'Domain' and 'IP address' in Search Engine and discover all your customers' domains. Integrate our Ownership API to detect associated domains and Reverse DNS to discover machines connected to them for a complete overview of your customers' digital assets. The data from our SSL Catalog tool allows you to find all related services.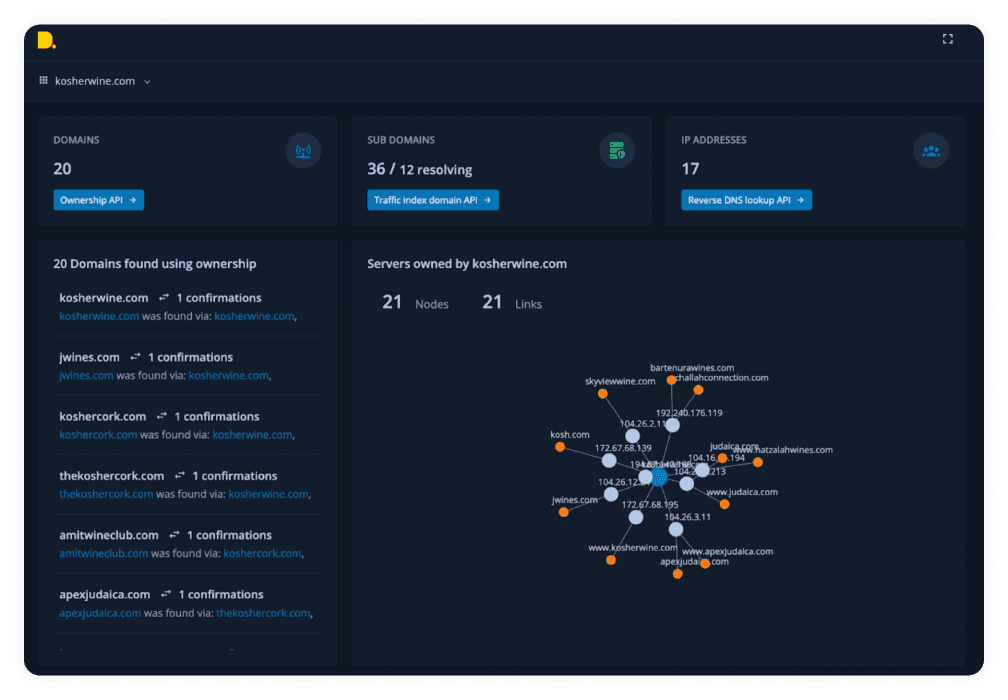 Detect cybersecurity vulnerabilities in your customers' assets
Digital services present unique challenges for enterprises because of their ease of access by cyber attackers. Our data solutions are easy to integrate through APIs, so you can build a solid inventory of your customers' digital assets and monitor that they remain secure. You can detect different vulnerabilities in your customers' digital assets, such as open ports, outdated versions of CMS systems, expiring or missing SSL certificates, old PHP or Apache versions, possible causes for DNS attacks and many more. Use our web data for an ongoing discovery of cybersecurity risks.
Products
SSL Catalog

Monitor SSL certificate developments on a daily basis

Map digital assets to detect security vulnerabilities
Track SSL developments by certificate issuer, type, version or expiration date
Find fraudulent websites based on issued SSL certificates

Reverse DNS

Find all servers of your customers' companies

Discover machines connected to the domains you're analyzing
Track changes every month
Uncover the IP addresses of machines connected to a specific domain

Ownership

Trace any domain back to its roots, uncover hidden connections

Uncover networks & ownerships
Access historical data
Retrieve associated websites