Dashboards
A personalized view of your key metrics and trends
Extracting the information you need from over 700 million domains and more than 200 variables per domain can get overwhelming for even the most seasoned data expert. Our Dashboards offer a centralized, interactive way to access and visualize the most relevant data tailored to your specific industry needs. With the data consolidated and arranged into one overview, you can monitor key metrics and data points in just one glance creating a streamlined experience for both beginners and seasoned data experts alike.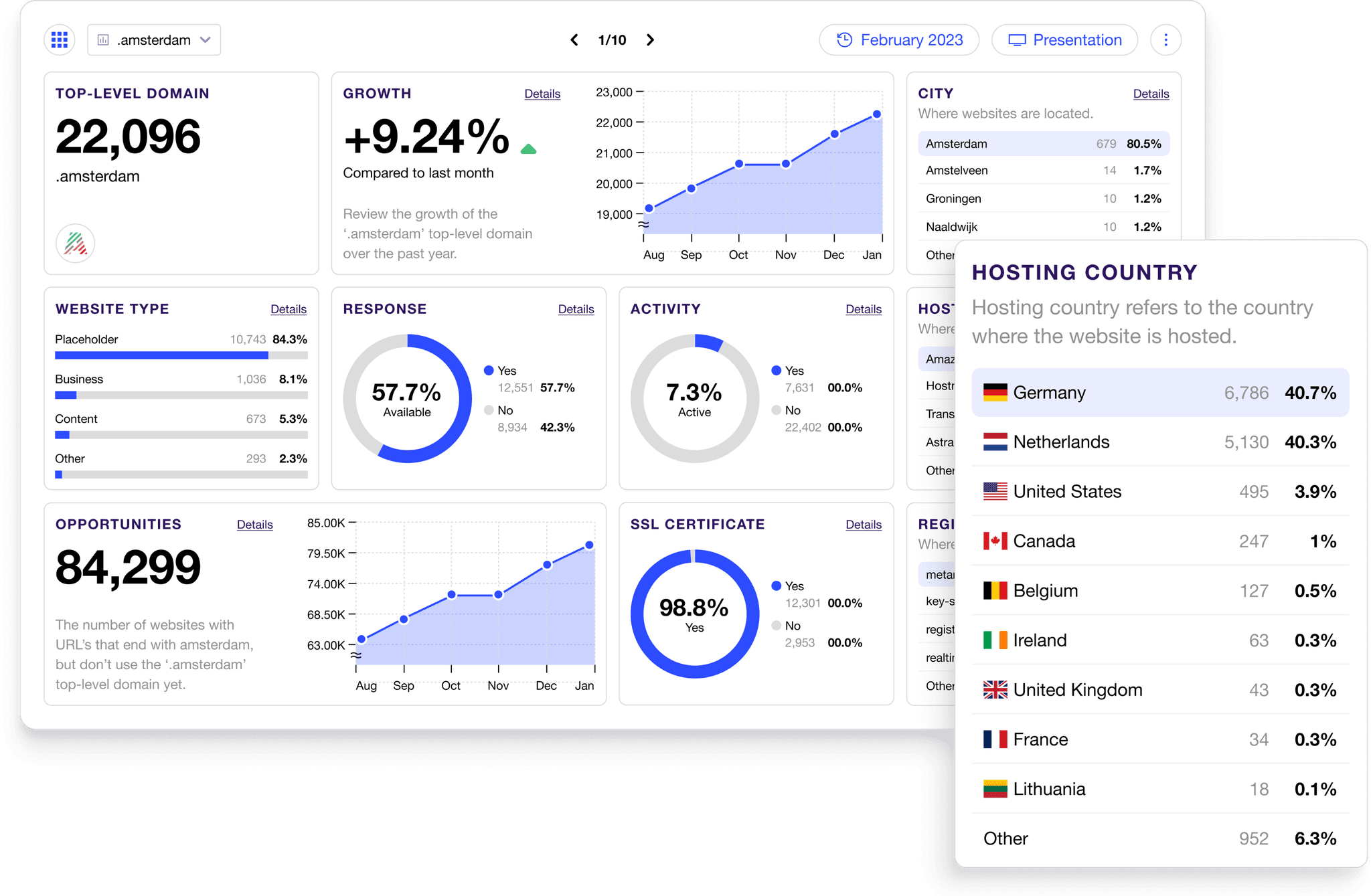 Key benefits
Consolidate relevant metrics for quick insights
Dashboards bring together all your relevant metrics into one unified view, so you can quickly understand what's happening, why it may be happening and which actions to take. Click-through options allow you to access more detailed information, charts and historical data around key themes such as geography, website content, hosting and security.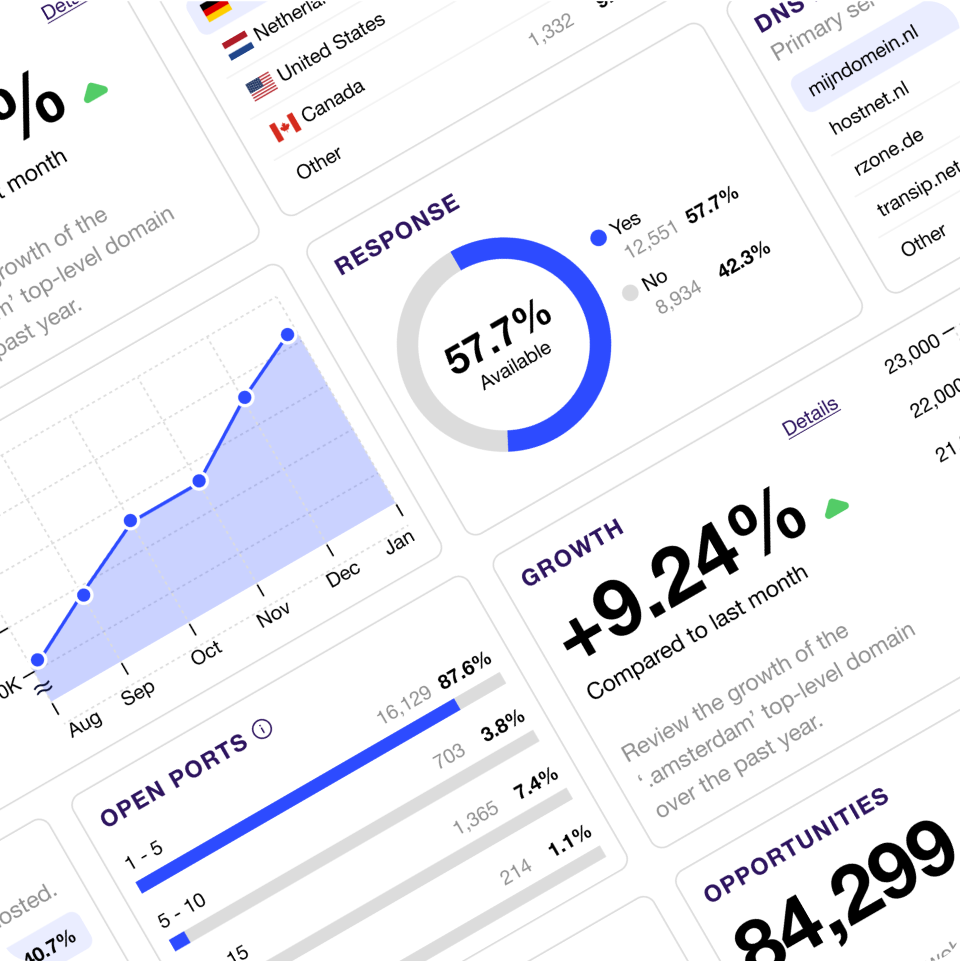 Monitor monthly updated key metrics
As the Dashboards provide summary information, you can monitor monthly updated key metrics and data points at a glance. Track growth and decline of registrations as well as new opportunities to expand your business in a single view; gain in-depth knowledge about the top-level domain and identify security vulnerabilities quickly.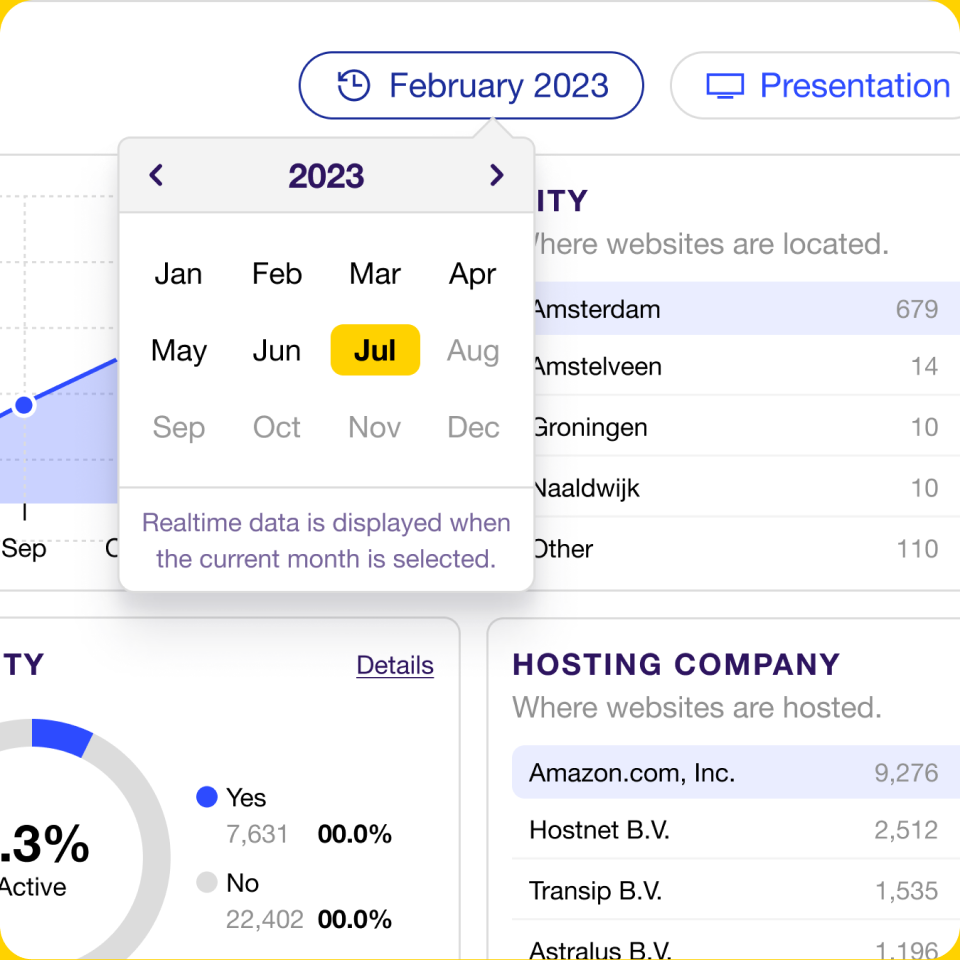 Personalized and easy to digest
Dashboards are highly customizable, offering unlimited possibilities to create personalized overviews for your specific business needs. Offering greater ease of use, Dashboards are accessible to everyone, regardless of technical expertise or data knowledge. With presentation mode, you can easily take your insights into a meeting, helping leaders to gain a quick understanding of the status quo and enabling sales people to act upon new business opportunities.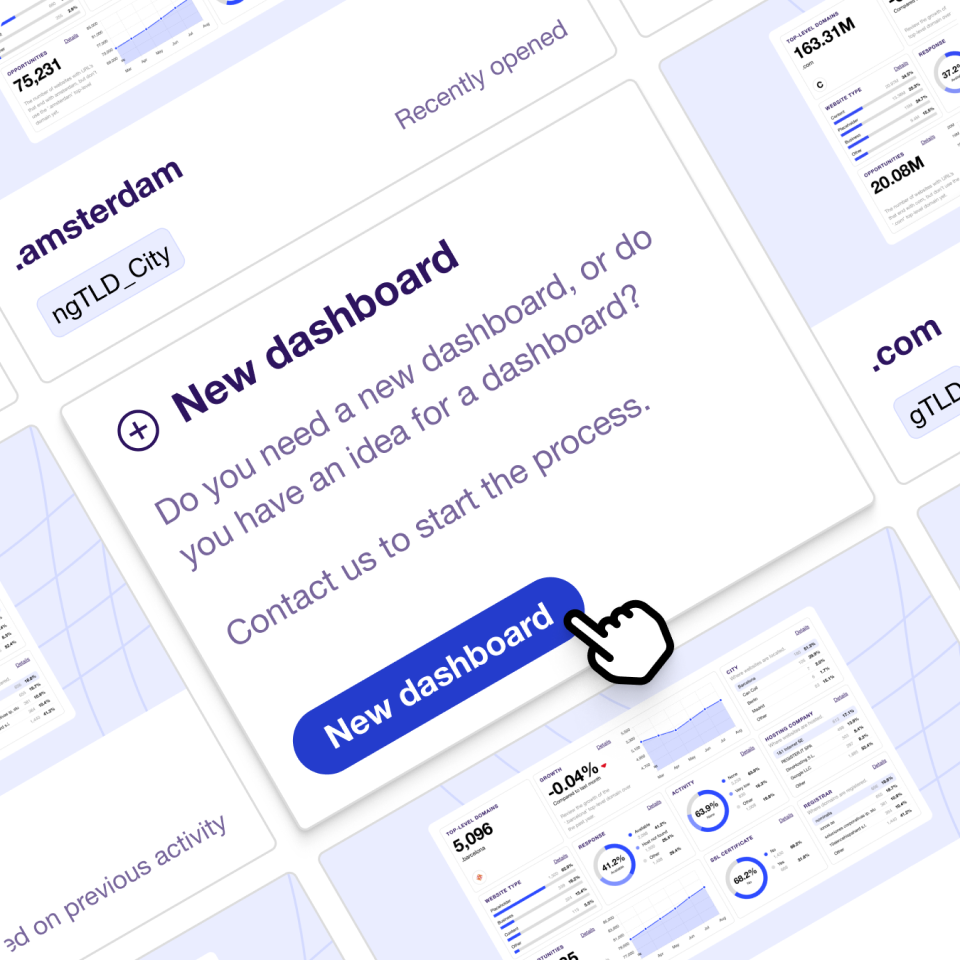 Get started
Whether you need actionable web data insights for day-to-day projects or for long-term strategies, the answer to your question lies in our structured web data.