Online Brand Protection
Protect your brand online. Start today
Detect infringing websites that can't be found using a regular search engine. With Dataprovider.com you can uncover fraudulent websites in seconds, monitor changes to websites and discover who owns a domain name. Safeguard your trademark and corporate portfolio assets and those of your associated brands by identifying potential infringing or gray market activities. Keep track of all domains in your portfolio and monitor activity, so you can take full control of your assets.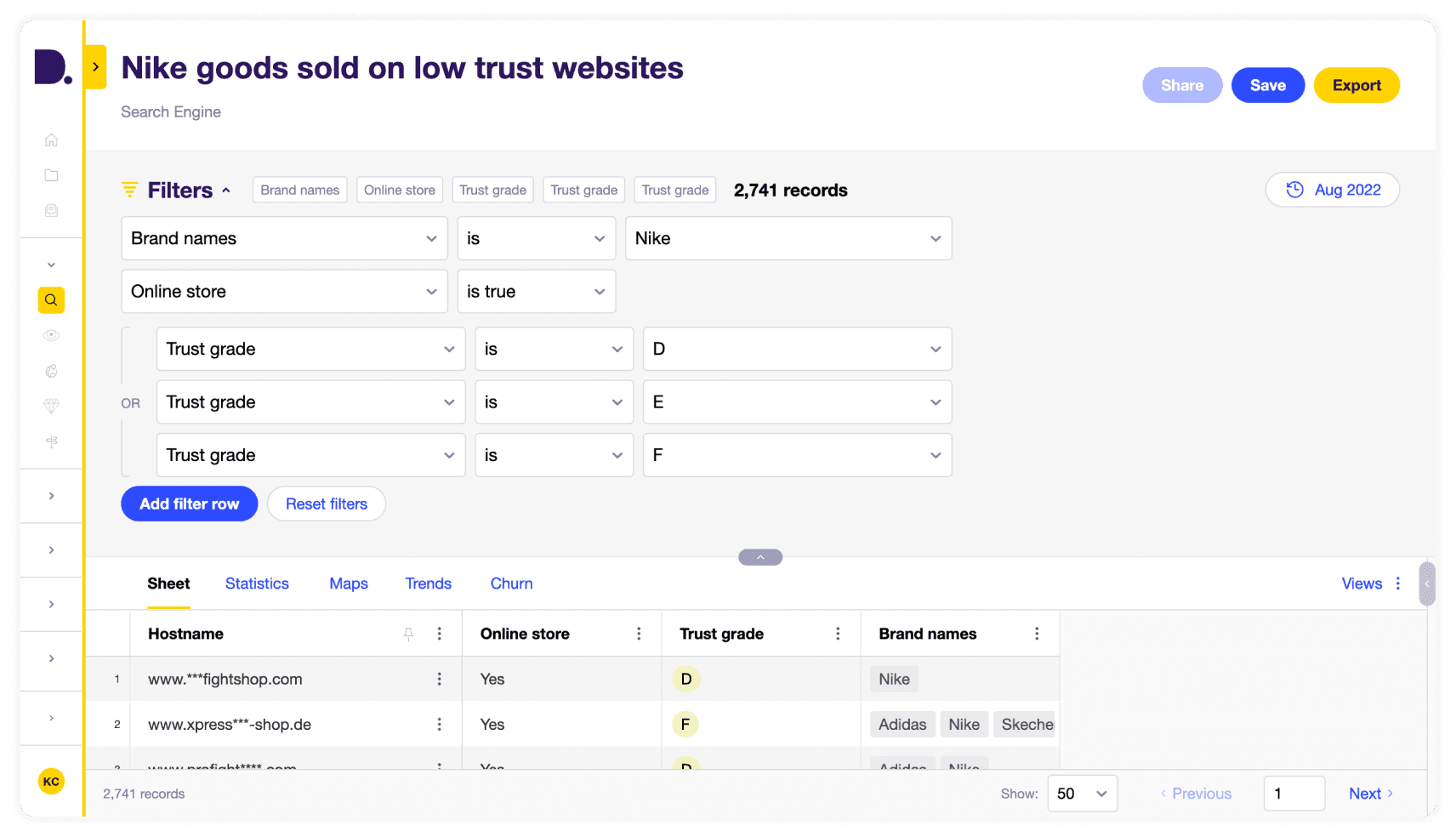 Brand Protection
Stay in control of your online brand protection strategy and domain portfolio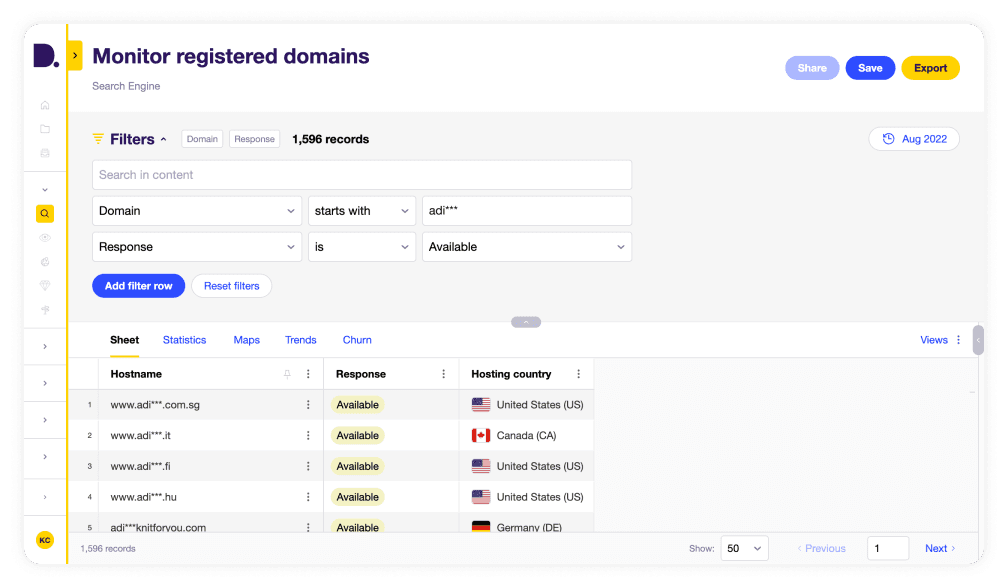 Find and monitor newly registered domains that infringe on your brand
Minimize time and effort to uncover potentially infringing websites and domains. Safeguard your assets and prevent infringement threats with real-time updates of changes to the domains in your portfolio. Plug Dataprovider.com into your risk management or marketing automation system and get informed of developments right as they happen.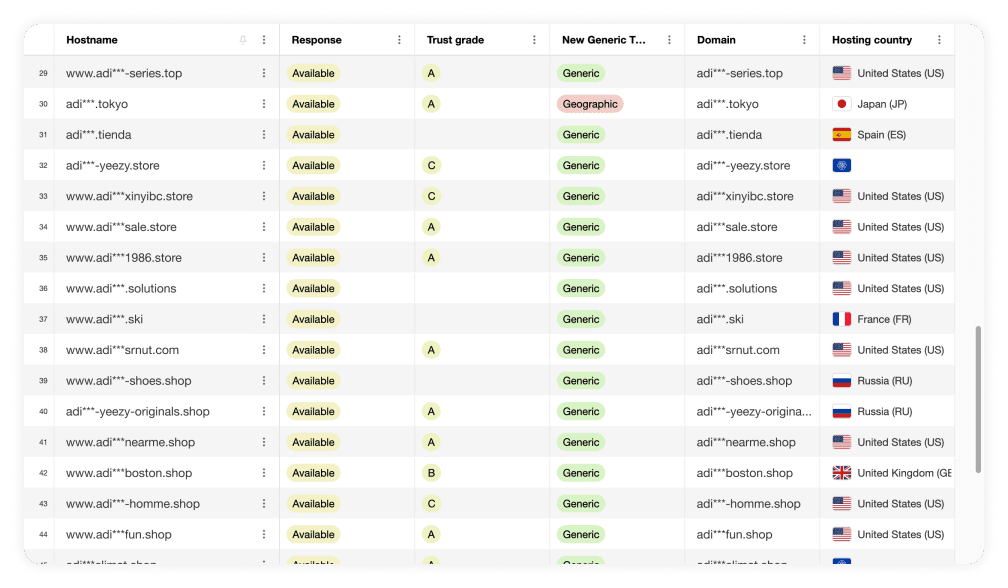 Detect digital infringement with our unique Trust grade
Discover websites that are registered and used in bad faith. Our Trust grade identifies websites that might be exploiting your brand's trademark or require authorization to use it. Download your datasets to take action right away and use the data as evidence to build your brand infringement claim.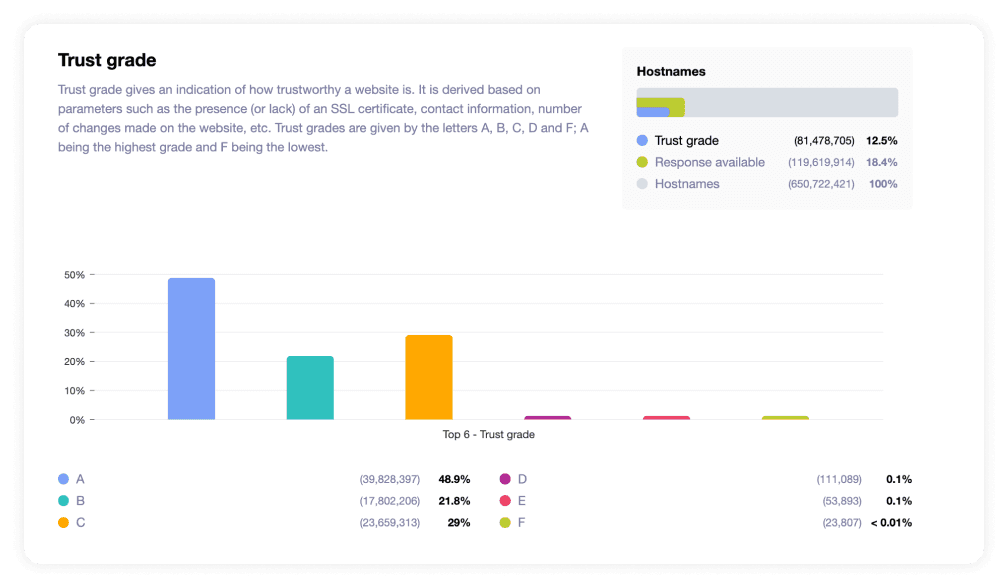 Discover entire clusters of fraudulent websites to catch all copycats
Detect duplicate websites that have a similar HTML structure and quickly uncover an entire cluster of nearly identical websites that most likely roll up to the same owner. Apply our Trust grade to find one fraudulent website and easily retrieve all other near duplicates that share the same properties by applying our Fingerprint feature.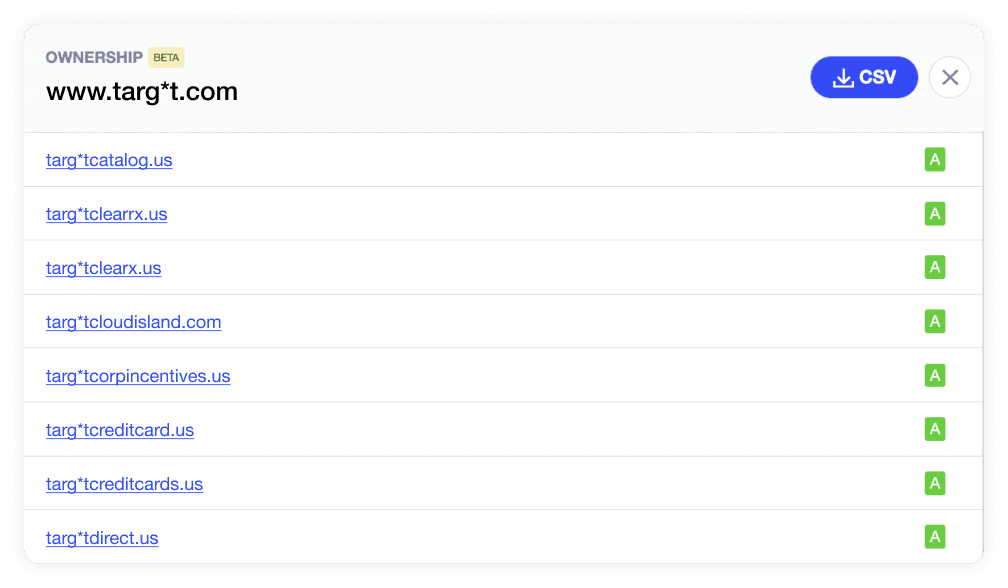 Find out who's behind a domain name
Automatically retrieve associated domains and websites rolling up to the same registrar or hosting provider with our Ownership tool. Determine ownership based on multiple unique attributes. Go back in time with our historical web data to track changes in the past and use them as evidential support in your investigative efforts.
Products
Know Your Customer

Monitor changes in your domain name assets

Import your data
Analyze trends and scores
Export PDF reports

Search Engine

Apply over 200 data variables to create a targeted search

Search through our database
Use Statistics and Trends
Export CSV reports

Ownership

Trace any domain back to its roots, uncover hidden connections

Uncover networks & ownerships
Access historical data
Retrieve associated websites
Start today and strengthen your online brand protection strategy