Payment service providers
Monitor and understand the digital payment market in a country
With the increasing demand for digital payments, you need to find and connect with the right potential customers before your competitors do, mitigate risks in your portfolio and quickly recognize changes in your customers' behavior. By using Dataprovider.com, you'll rely on the latest data indexed from more than 600 million domains every month: you'll be the first to see market trends and emerging companies that may be qualified leads. Some of the biggest technology companies, among which Dun & Bradstreet and PayPal, use our data to power their analytics.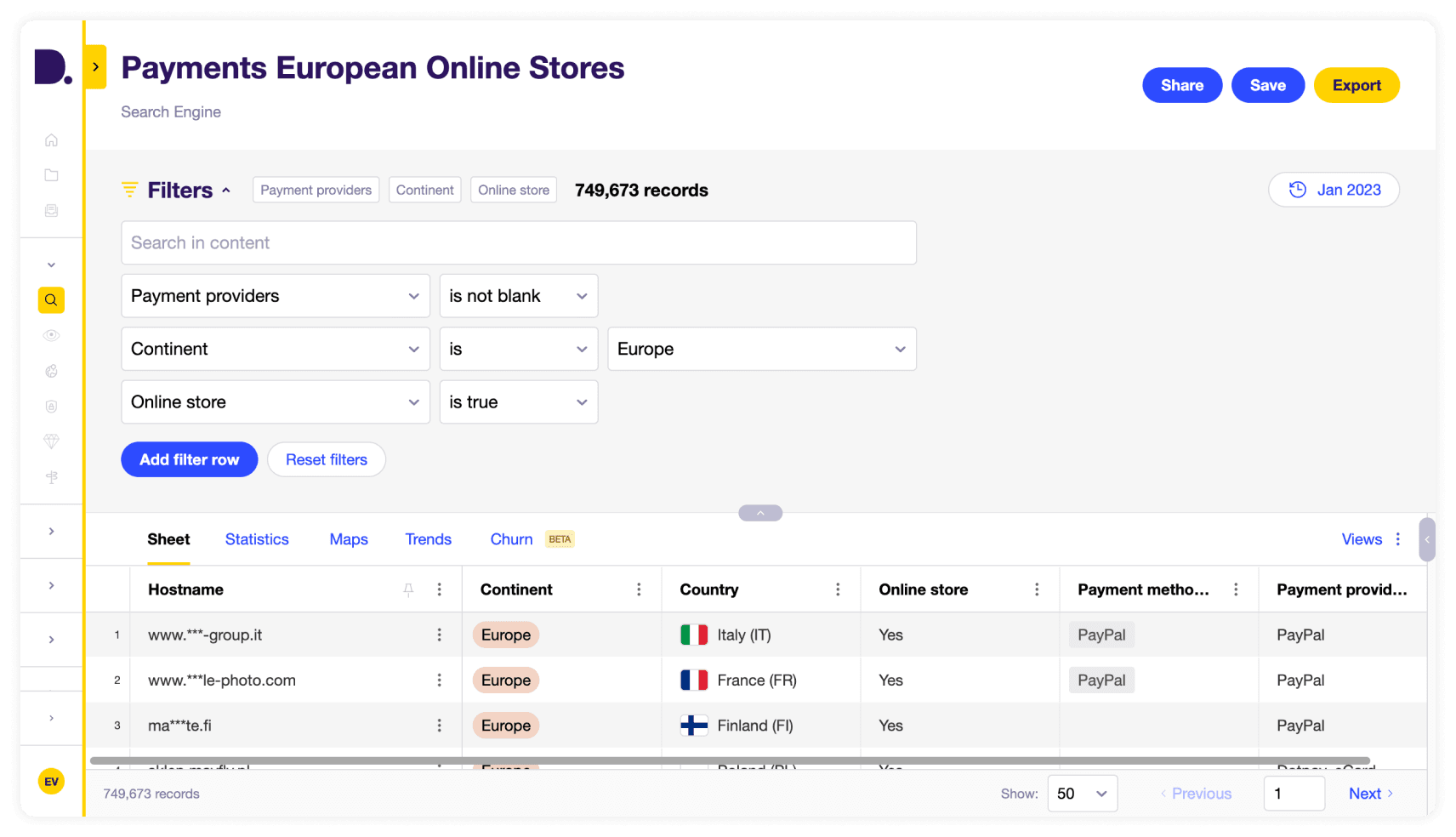 Outsmart your competitors
Analyze millions of websites to get a complete view of the PSP market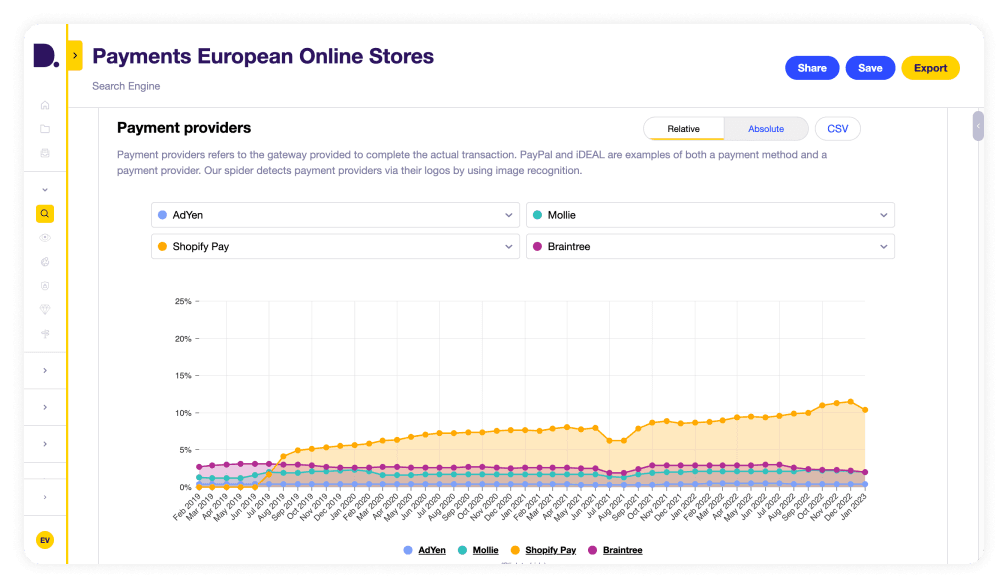 Target the major players and small businesses
Use our proprietary Traffic Index to monitor the growth and decline of other payment service providers. Our daily and monthly indexes help you determine the usage of payment services over time so you can evaluate their performance on the web. Drill down into the data and discover in which countries and industries your competitors' customers are and what their traffic estimation is. Filter by 'eCommerce' and 'Brick and mortar' to get a complete repository of relevant companies and websites you can target.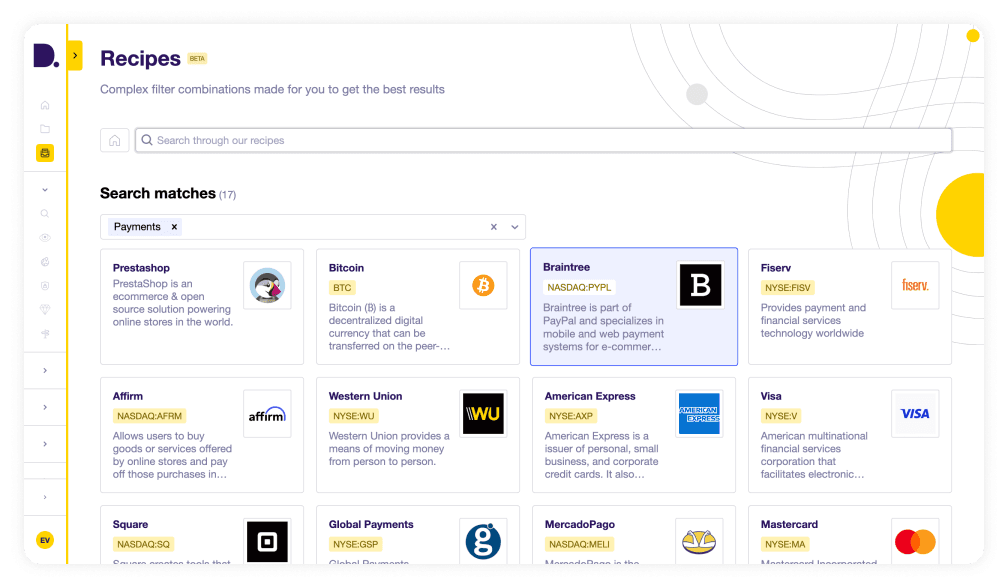 Complement your data on the payment market
Analyze the latest trends in the digital payment market: what kind of websites and companies are using a particular payment service provider (PSP); which PSPs are thriving and falling behind; what are the most popular payment methods used on the web? Connect data on payment service providers with demographic data: where is your competitors' customer base? Search through web data from the past four years to get a 360-degree view of the market and predict trends for your long-term planning.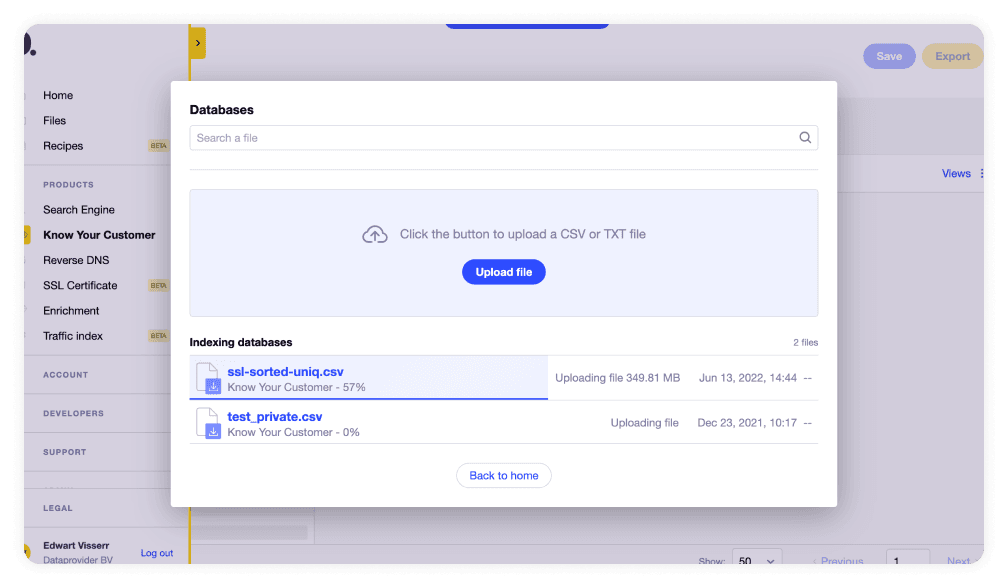 Get to know your customers at a deeper level
Use our Know Your Customer tool for an in-depth audit of your customers' websites: in which countries is your customer base growing and where is it declining, in which industry are they operating, what shopping cart systems are they using? Discover how a website handles sensitive data: is the information stored or transmitted in a secure way or are there any system backdoors such as open ports, outdated CMSs and expiring or missing SSL certificates?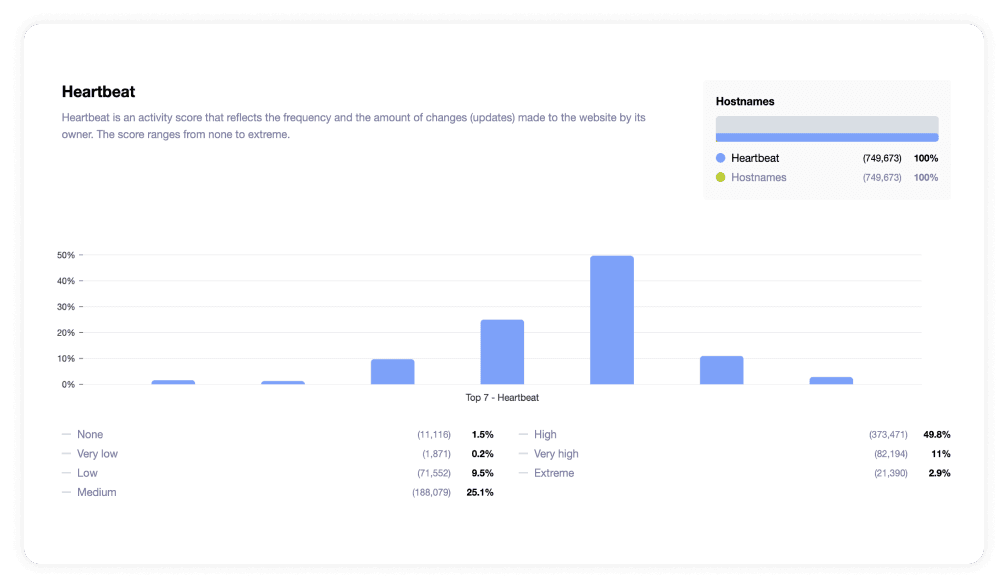 Capture the right customers with lead generation
Identify the most relevant target businesses with lead scoring: determine the quality of the leads before you connect with them. What's the state of their website security: do they have many open ports, an expiring SSL certificate or are they running on an outdated CMS? Apply our Heartbeat Score to track how active they are, evaluate their Economic Footprint and how it's developing over time. Discover the newest online stores with relatively high traffic without a payment method.
Products
Search Engine

Apply over 200 data variables to create a targeted search

Filter results by a company name and a payment service provider
Measure and track historical web trends in 50 countries
Instantly access graphs and statistical reports
Export raw data for your own custom analytics

Know Your Customer

Monitor changes in your domain name assets

Monitor changes in your customer base
Import your data from a CSV file and add a unique ID
Analyze trends and scores over time
Export PDF reports to understand your customers

Traffic Index

Track the popularity of websites and different web services

Track the popularity of payment service providers
Get daily insights into website popularity
Find all relevant discovered subdomains
Evaluate overall performance
Industry cases
Payment Service Providers
Using structured data to identify market opportunities and mitigate risks
Read the case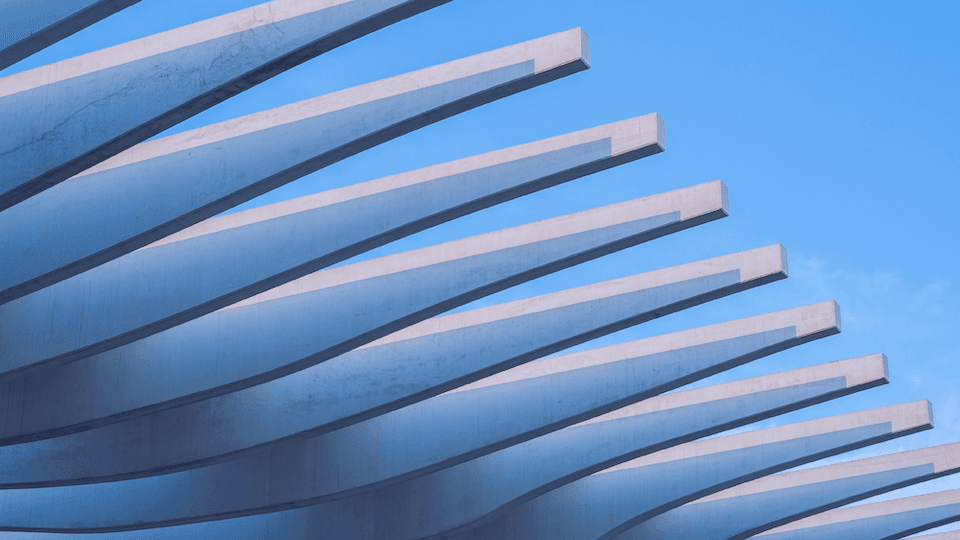 Start today and accelerate the growth of your customer base