Know your customer
Get to know your customers at a deeper level
Use our advanced Know Your Customer (KYC) tool to audit your customers' domains and websites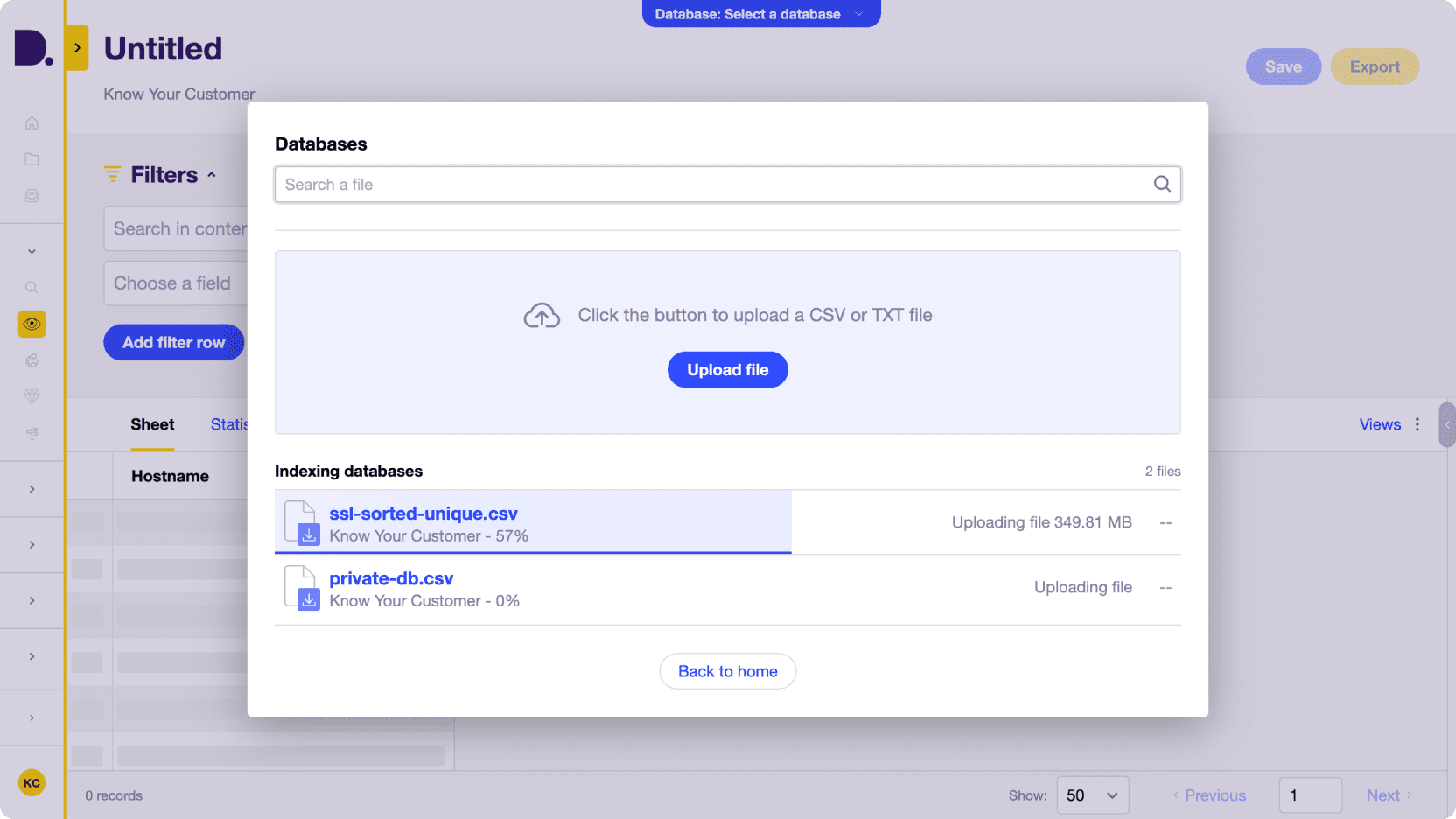 Features
Customer insights
Audit everything, anytime
Understand your customers by keeping track of their websites, so you can sell them relevant products at the right time. Upload a file with hostnames you want to audit and get a thorough analysis of their website content, technical specifications, business information and more. Understand who your customers are: online retail shops, business websites or placeholders without a website? What payment methods and shopping card systems are they using? In which industry are they operating and how are they growing over time?
Monitoring
Detect any changes or instances of negligence
Checking your customers' domains or websites once in a while isn't enough for establishing long-term trust or determining potential risks. With KYC you can continuously monitor any changes: for example, a company reorienting its business focus to another sector, a sudden drop in traffic or a lack of (security) updates, an online shop changing its payment method, you'll always have the latest data.
Data security and privacy
Your list, your data
Nobody will have access to the data we've indexed for you. The results are yours alone: we won't share them with third parties and won't make them available in our Search Engine. We keep your data on firewall-protected private servers that only whitelisted IP addresses can access. As we comply with European GDPR law, you can always trust that we do the right thing.
Proprietary Scores
Put data into perspective for more and smarter insights
Score your customers on their economic impact, online security or trustworthiness. Track the growth of a website at a company level with our Heartbeat Score. Find fraudulent websites with our Trust grade. Discover how a website handles sensitive data with our Security Score: if the information is stored or transmitted in a secure way and if there are any system backdoors. Delve into the cloud savviness of a website with our Cloud Score.
More features
Export files

Export CSV reports to analyze all your data sources in a single place.

Over 200 data points

Dissect the data with more than 200 unique data points.

Monthly updated

Rely on always fresh data as we index the web every month.

Graphs, stats and heatmaps

Explore the data with automatically generated graphs, statistical reports and heatmaps.
Get started
Whether you need actionable web data insights for day-to-day projects or for long-term strategies, the answer to your question lies in our structured web data.