Academic research
The structured search engine for academic research
The web serves as an abundant source of information, but the sheer volume and lack of organization can pose significant challenges for research purposes. Our search engine provides researchers at universities and National Statistical Offices with easy access to the entire web within a clean, structured database. Use data from 700 million hostnames, including 25 million company websites, to address a vast amount of research questions spanning economic, social, cultural and geopolitical topics. Web data has diverse applications, such as analyzing the Covid-19 impact on digital transformation and technology adoption, measuring countries' digital economies and examining how cybercrime affects businesses and governments.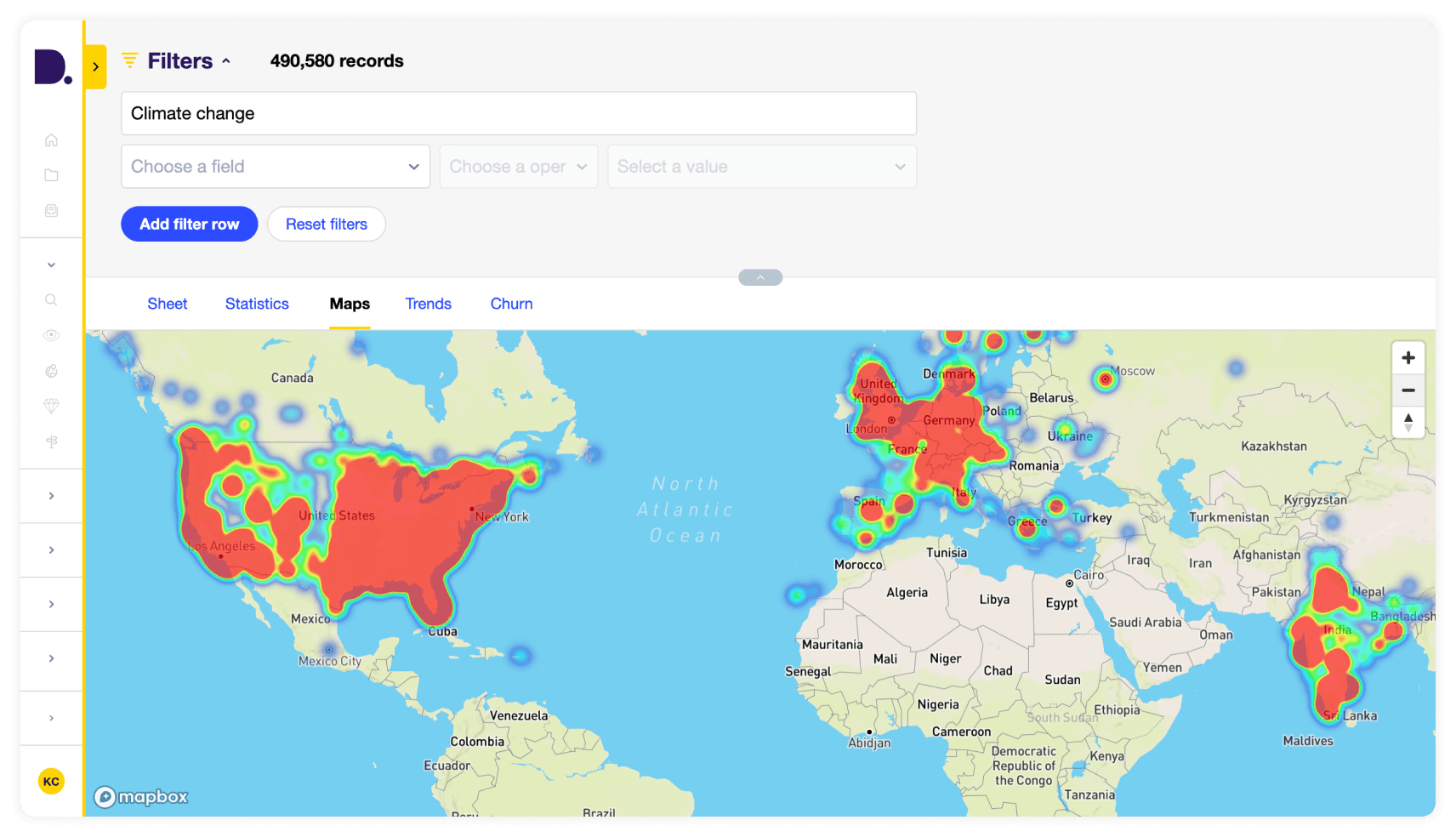 Use our data to build upon your data
Explore a broad depth of web coverage for your research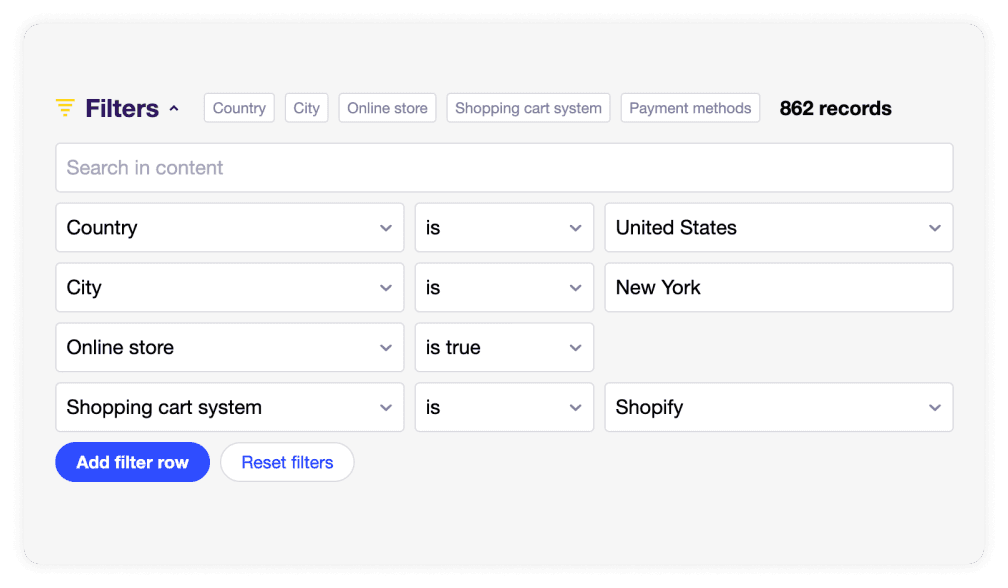 Leverage a unique data source to gain diverse insights
Use our Search Engine to get unique insights into the structure and contents of the internet. Dissect the data with more than 200 data fields, such as company name, website type, social media profiles, content management systems, country, city and more, distilled from millions of websites. Discover information you can't find using a regular search engine. Gain granular insights into a variety of topics using information about business websites, website content, e-commerce and marketing practices, as well as web technology uses and hosting practices.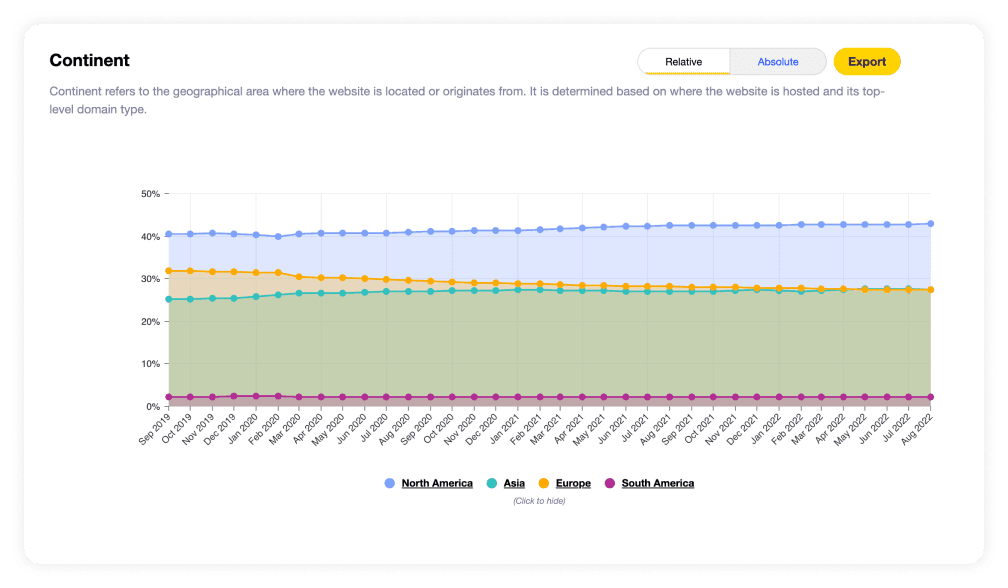 Explore web history for trend analyses
Integrate a web-based source with traditional ones for in-depth research. Go back in time and create datasets to facilitate in-depth analyses over time. Compare your existing research findings with web data to validate results or complement your data as necessary. Search through up to 8 years of internet history, allowing you to uncover local and global shifts. Our data is updated monthly, so you can keep track of trends and observe changing patterns.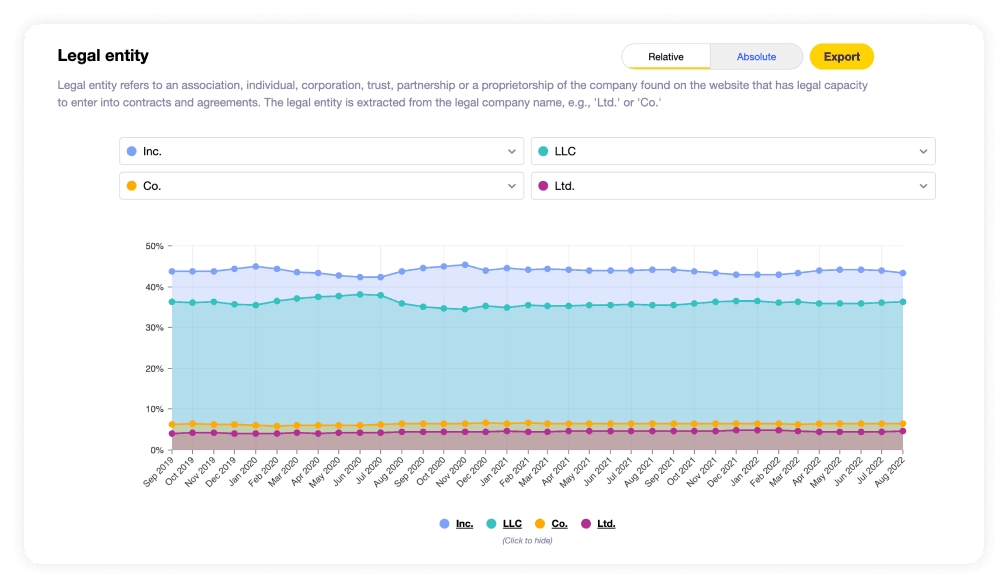 Create networks based on interrelated websites
The interconnectedness of the web lets you explore networks and clusters around your research topic. Identify interconnected topics, visualize how information or technology spreads on the web, find new angles for your research and expand your focus and methods using web trends. Examine which businesses are adopting new technology, how are social concepts and cultural practices distributed across the globe, how many websites breach policy regulations, how political views spread online and across countries, and more.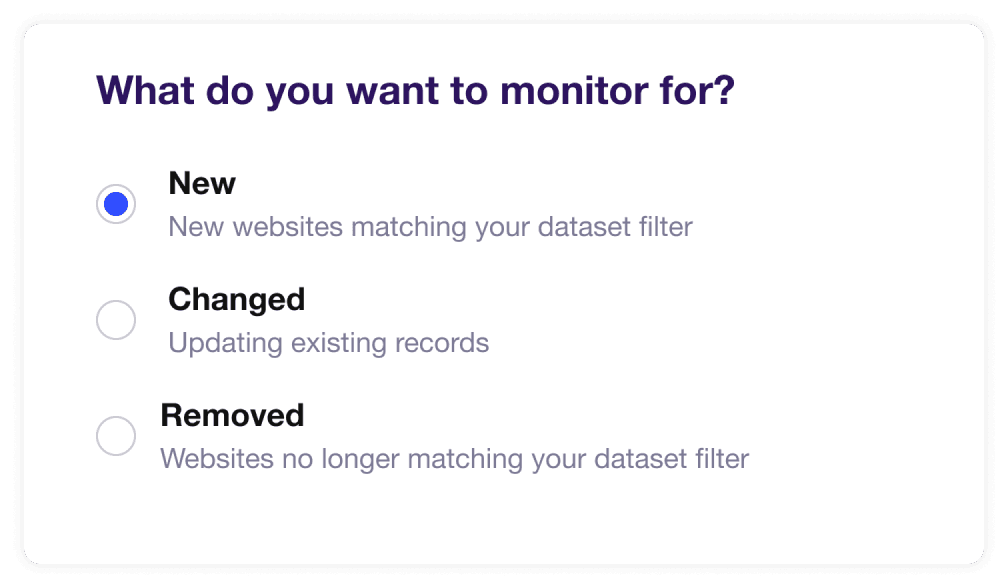 Complement your existing research
Our data is indexed from public websites and updated every month. We structure the data into one big database. For an existing sample of websites identified during your research, you can obtain over 200 unique data fields per website with just a few clicks. Use this information to crosslink data to existing databases based on information such as company name, email, business registry numbers, telephone numbers, social media profiles and more.
Products
Search Engine

Filter results by more than 200 data points: company name, web technologies, online store, country, city and more

Measure and track historical web trends in 50 countries
Do an intelligent search with automatically generated graphs and statistical reports
Export CSV reports for in-depth analyses

Traffic Index

Track the growth and decline of websites and services

Rely on a benchmarked estimation relative to the most popular website
Monitor the daily popularity of payment and communications websites and services
Explore all relevant discovered subdomains

Enrichment

Start from a hostname and discover all relevant company details

Match your data with the data in our database
Enrich your list of hostnames also with historical data
Export the data to a CSV file