Recipes overview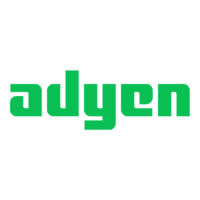 AdYen Payments
45.4K records
AMS:AdYen
Asset management
Payment industry
About AdYen
Adyen was founded in 2006 by professionals with previous payment industry experience (the core management team previously worked at Bibit and with each other for around twelve years), including Pieter van der Does and Arnout Schuijff, now the CEO and CTO respectively. Headquartered in Amsterdam, the company employs around 2,000 people in offices in twenty three countries. Adyen operates a payments platform in Europe, North America, the Asia Pacific, Latin America, and internationally. The company's platform integrates payments stack that include gateway, risk management, processing, acquiring, and settlement services. It offers a back-end infrastructure for authorizing payments across merchants' sales channels, as well as online, mobile, in-store, and APIs. The company's platform services a range of merchants across various verticals, connecting them directly to Visa, Mastercard, and other payment methods and providing data insights.
About this recipe
Adyen offers merchants online services for accepting electronic payments by payment methods including credit cards, bank based payments such as debit cards, bank transfer, and real-time bank transfers based on online banking. It connects to payment methods around the world, including international credit cards, local cash-based methods, such as Boleto in Brazil, Internet banking methods, such as iDEAL in the Netherlands, and mobile payment methods, such as Blik in Poland. The technology platform acts as a payment gateway, payment service provider and offers risk management and local acquiring
Use cases
Track the number of installments
Create a lead list with websites
Create a data set for marketing research
Start today
Whether you need actionable web data insights for day-to-day projects or for long-term strategies, the answer to your question lies in our structured web data.