Recipes overview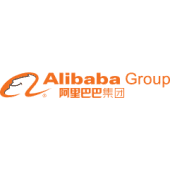 Alibaba CDN
275.8K records
NYSE:BABA
Asset management
Hosting
About Alibaba
Alibaba Group Holding Limited, also known as Alibaba Group and Alibaba.com, is a Chinese multinational technology company specializing in e-commerce, retail, Internet, and technology. Founded on 28 June 1999 in Hangzhou, Zhejiang, the company provides consumer-to-consumer (C2C), business-to-consumer (B2C), and business-to-business (B2B) sales services via web portals, as well as electronic payment services, shopping search engines and cloud computing services. It owns and operates a diverse portfolio of companies around the world in numerous business sectors. Alibaba is one of the world's largest retailers and e-commerce companies. In 2020, it was also rated as the fifth-largest artificial intelligence company. It is also one of the biggest venture capital firms, and one of the biggest investment corporations in the world.
About this recipe
Alibaba CDN is used to deliver content to users from the nodes that are nearest to them, accelerating the response to user requests and increasing the response rate. CDN also resolves the delivery latency problem that is usually caused by distribution, bandwidth, and server performance issues. CDN has been applied in multiple scenarios, including site acceleration, on-demand streaming, and live streaming. Alibaba Cloud CDN is a virtual network that consists of globally distributed edge nodes
Use cases
Track the number of installments
Create a lead list with websites
Create a data set for marketing research
Start today
Whether you need actionable web data insights for day-to-day projects or for long-term strategies, the answer to your question lies in our structured web data.