Recipes overview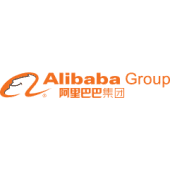 Alibaba DirectMail
145K records
NYSE:BABA
Asset management
Hosting
About Alibaba
Alibaba Group Holding Limited, also known as Alibaba Group and Alibaba.com, is a Chinese multinational technology company specializing in e-commerce, retail, Internet, and technology. Founded on 28 June 1999 in Hangzhou, Zhejiang, the company provides consumer-to-consumer (C2C), business-to-consumer (B2C), and business-to-business (B2B) sales services via web portals, as well as electronic payment services, shopping search engines and cloud computing services. It owns and operates a diverse portfolio of companies around the world in numerous business sectors. Alibaba is one of the world's largest retailers and e-commerce companies. In 2020, it was also rated as the fifth-largest artificial intelligence company. It is also one of the biggest venture capital firms, and one of the biggest investment corporations in the world.
About this recipe
Alibaba DirectMail is a simple and efficient service to send email notifications and batch email quickly and efficiently without the need to build your own email server. DirectMail is a key product for serving Alibaba's own e-commerce platforms. Direct Mail guarantees stable and high conversion rates across various mail channels. Emails can be sent with the product console, API interface, and SMTP interface.
Use cases
Track the number of installments
Create a lead list with websites
Create a data set for marketing research
Start today
Whether you need actionable web data insights for day-to-day projects or for long-term strategies, the answer to your question lies in our structured web data.