Recipes overview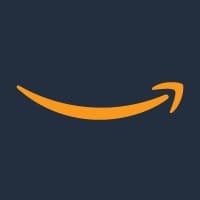 Amazon Certificate Manager
587.5K records
NASDAQ:AMZN
Asset management
Hosting
About Amazon
Amazon is an American multinational technology company that focuses on e-commerce, cloud computing, digital streaming, and artificial intelligence. It is one of the Big Five companies in the U.S. information technology industry, along with Google (Alphabet), Apple, Meta (Facebook), and Microsoft. The company has been referred to as "one of the most influential economic and cultural forces in the world", as well as the world's most valuable brand. Amazon is known for its disruption of well-established industries through technological innovation and mass scale. It is the world's largest online marketplace, AI assistant provider, live-streaming platform and cloud computing platform as measured by revenue and market capitalization. Amazon is the largest Internet company by revenue in the world.
About this recipe
AWS Certificate Manager is a service that lets you easily provision, manage, and deploy public and private Secure Sockets Layer/Transport Layer Security (SSL/TLS) certificates for use with AWS services and your internal connected resources. SSL/TLS certificates are used to secure network communications and establish the identity of websites over the Internet as well as resources on private networks. AWS Certificate Manager removes the time-consuming manual process of purchasing, uploading, and renewing SSL/TLS certificates. With AWS Certificate Manager, you can quickly request a certificate, deploy it on ACM-integrated AWS resources, such as Elastic Load Balancing, Amazon CloudFront distributions, and APIs on Amazon API Gateway, and let AWS Certificate Manager handle certificate renewals. It also enables you to create private certificates for your internal resources and manage the certificate lifecycle centrally. Public and private certificates provisioned through AWS Certificate Manager for use with ACM-integrated services are free. You pay only for the AWS resources you create to run your application. With AWS Certificate Manager Private Certificate Authority, you pay monthly for the operation of the private CA and for the private certificates you issue.
Use cases
Track the number of installments
Create a lead list with websites
Create a data set for marketing research
Start today
Whether you need actionable web data insights for day-to-day projects or for long-term strategies, the answer to your question lies in our structured web data.