Recipes overview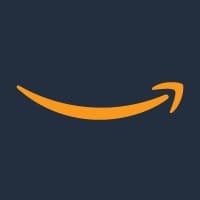 Amazon Simple Email Service
64K records
NASDAQ:AMZN
Asset management
Publishing
About Amazon
Amazon is an American multinational technology company that focuses on e-commerce, cloud computing, digital streaming, and artificial intelligence. It is one of the Big Five companies in the U.S. information technology industry, along with Google (Alphabet), Apple, Meta (Facebook), and Microsoft. The company has been referred to as "one of the most influential economic and cultural forces in the world", as well as the world's most valuable brand. Amazon is known for its disruption of well-established industries through technological innovation and mass scale. It is the world's largest online marketplace, AI assistant provider, live-streaming platform and cloud computing platform as measured by revenue and market capitalization. Amazon is the largest Internet company by revenue in the world.
About this recipe
Amazon Simple Email Service (SES) is a cost-effective, flexible, and scalable email service that enables developers to send mail from within any application. You can configure Amazon SES quickly to support several email use cases, including transactional, marketing, or mass email communications. Amazon SES's flexible IP deployment and email authentication options help drive higher deliverability and protect sender reputation, while sending analytics measure the impact of each email. With Amazon SES, you can send email securely, globally, and at scale.
Use cases
Track the number of installments
Create a lead list with websites
Create a data set for marketing research
Start today
Whether you need actionable web data insights for day-to-day projects or for long-term strategies, the answer to your question lies in our structured web data.