Recipes overview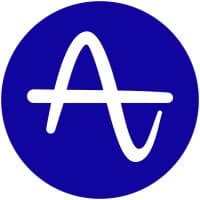 Amplitude Analytics
5.1K records
NASDAQ:AMPL
Asset management
Marketing and Sales
About Amplitude
Amplitude is a product intelligence platform that provides digital product tools that help teams run and grow their businesses. Powered by the proprietary Amplitude Behavioral Graph, the Digital Optimization System enables organizations to see and predict which combination of features and actions translate to business outcomes and intelligently adapt each experience in real-time based on these insights. Amplitude is the brain behind more than 45,000 digital products at over 1,000 enterprise customers and 23 of the Fortune 100.
About this recipe
Amplitude Analytics is designed to help software product developers better understand behavior of their users. It has been called the "Moneyball" for product development due to its focus on providing product developers with greater statistical understanding of user behavior. As an example, Peloton used the software to help understand how to engage its customers with social features.
Use cases
Track the number of installments
Create a lead list with websites
Create a data set for marketing research
Start today
Whether you need actionable web data insights for day-to-day projects or for long-term strategies, the answer to your question lies in our structured web data.