Recipes overview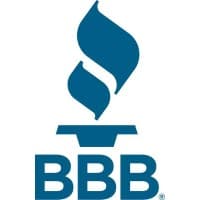 Better Business Bureau
129.7K records
About Better Business Bureau
Better Business Bureau (BBB) is a private, nonprofit organization founded in 1912. BBB's self-described mission is to focus on advancing marketplace trust, consisting of 97 independently incorporated local BBB organizations in the United States and Canada, coordinated under the International Association of Better Business Bureaus (IABBB) in Arlington, Virginia Better Business Bureau is not affiliated with any governmental agency. Businesses that affiliate with BBB and adhere to its standards do so through industry self-regulation. To avoid bias, BBB's policy is to refrain from recommending or endorsing any specific business, product or service.
About this recipe
If a business has been accredited by the BBB, it means BBB has determined that the business meets accreditation standards, which include a commitment to make a good faith effort to resolve any consumer complaints.
Use cases
Create a lead list with websites
Start today
Whether you need actionable web data insights for day-to-day projects or for long-term strategies, the answer to your question lies in our structured web data.