Recipes overview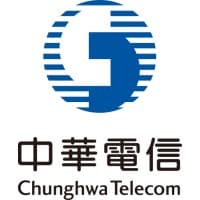 Chunghwa Telecom
86.5K records
NYSE:CHT
Asset management
Hosting
About Chunghwa Telecom
Chunghwa Telecom Company, Ltd. is the largest telecommunications company in Taiwan and the incumbent local exchange carrier of PSTN, Mobile, and broadband services in the country. Chunghwa Telecom was founded as a company on June 15, 1996 as part of the Taiwanese government's privatization efforts. Prior to this, it was operated as a business unit of the Directorate General of Telecommunications for over 100 years. The company's common shares have been listed on the Taiwan Stock Exchange under the number "2412" since October 2000, and its ADSs have been listed on the New York Stock Exchange under the symbol "CHT" since July 2003. In August 2005, Chunghwa Telecom became a privatized company, as the Taiwan government's ownership was reduced to less than 50%.
About this recipe
Chunghwa Telecom is the largest telecommunication service provider in Taiwan and one of the largest in Asia in terms of revenue. In terms of both revenue and customers, Chunghwa is Taiwan's largest provider of fixed-line services, mobile services, broadband access services, and Internet services.[citation needed] The company also provides information and communication technology services to corporate customers.
Use cases
Track the number of installments
Create a lead list with websites
Create a data set for marketing research
Start today
Whether you need actionable web data insights for day-to-day projects or for long-term strategies, the answer to your question lies in our structured web data.