Recipes overview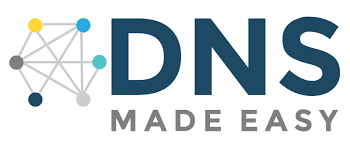 DNS Made Easy
244.8K records
About DigiCert Inc
DigiCert, Inc. is an American technology company focused on digital security and headquartered in Lehi, Utah, with offices in Australia, Ireland, Japan, India, South Africa, Switzerland and United Kingdom. As a certificate authority (CA) and trusted third party, DigiCert provides the public key infrastructure (PKI) and validation required for issuing digital certificates or TLS/SSL certificates. These certificates are used to verify and authenticate the identities of organizations and domains and to protect the privacy and data integrity of users' digital interactions with web browsers, email clients, documents, software programs, apps, networks and connected IoT devices.
About this recipe
DNS Made Easy was founded in 2002 by Steven Job as a free service with a basic web control panel. DNS Made Easy was created to provide domain name system (DNS) services, providing a Unicast transmission that involved one location responding to the same name server.
Use cases
Track the number of installments
Start today
Whether you need actionable web data insights for day-to-day projects or for long-term strategies, the answer to your question lies in our structured web data.