Recipes overview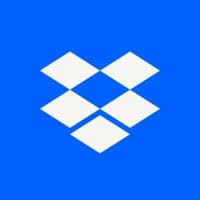 Dropbox Enterprise
28.6K records
NASDAQ:DBX
Asset management
Business Information providers
Hosting
About Dropbox
Dropbox is a file hosting service operated by the American company Dropbox, Inc., headquartered in San Francisco, California, US that offers cloud storage, file synchronization, personal cloud, and client software. Dropbox was founded in 2007 by MIT students Drew Houston and Arash Ferdowsi as a startup company, with initial funding from seed accelerator Y Combinator. Dropbox has been ranked as one of the most valuable startups in the US and the world, with a valuation of over US$10 billion, and it has been described as one of Y Combinator's most successful investments to date. However, Dropbox has also experienced criticism and generated controversy for issues including security breaches and privacy concerns.
About this recipe
Dropbox Enterprise is built for larger businesses and offers powerful storage, sharing, collaboration tools, account capture and domain insights. Domain insights shows admins how many individual users have created personal Dropbox accounts using a work email address on their verified domain. Account capture and domain insights are only available to Dropbox Business teams on an Enterprise plan. Both Advanced and Enterprise plan teams have access to domain verification and invite enforcement to help during the onboarding process.
Use cases
Track the number of installments
Create a lead list with websites
Create a data set for marketing research
Start today
Whether you need actionable web data insights for day-to-day projects or for long-term strategies, the answer to your question lies in our structured web data.