Recipes overview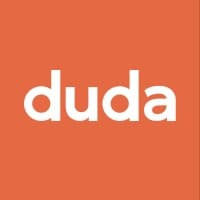 About Duda
Duda has partnered with some of the biggest companies in the tech industry, including GoDaddy, AT&T, Yahoo!, Google, Homestead, OpenTable, and DreamHost. Duda was founded by Itai Sadan and Amir Glatt in 2009. It is based in Palo Alto, California with a research and development office in Tel Aviv, Israel. Duda has partnered with some of the largest providers of digital marketing solutions for SMBs including 123-reg, MijnDomein, Hibu, ItaliaOnline, Sensis, and Telstra. Based in Palo Alto, California, the company was ranked 224 in Deloitte's Fast 500 list for 2016, and currently hosts over nine million websites built on Duda's platform.
About this recipe
Duda is a responsive website builder for digital marketing agencies, hosting companies, online directories, and all web professionals that serve small businesses.
Use cases
Track the number of installments
Create a lead list with websites
Start today
Whether you need actionable web data insights for day-to-day projects or for long-term strategies, the answer to your question lies in our structured web data.