Recipes overview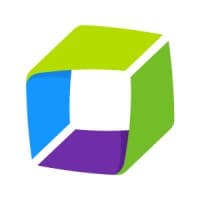 Dynatrace
10.2K records
NYSE:DT
Asset management
Business Information providers
About Dynatrace
Dynatrace, Inc. is a global technology company that provides a software intelligence platform based on artificial intelligence and automation to monitor and optimize application performance, development and security, IT infrastructure, and user experience for businesses and government agencies throughout the world. The Dynatrace Software Intelligence Platform uses a proprietary form of AI called Davis to discover, map, and monitor applications, microservices, container orchestration platforms such as Kubernetes, and IT infrastructure running in multicloud and hybrid-cloud environments, and provides automated problem remediation. The Dynatrace platform provides observability of the full solution stack, which simplifies cloud complexity and speeds organizations' digital transformation and cloud migration, and hyperscales to meet organization demand.
About this recipe
The Dynatrace Software Intelligence Platform uses AI to deliver infrastructure monitoring, applications and microservices monitoring, application security, digital experience, business analytics, and cloud automation. The Dynatrace platform consists of OneAgent for automated data collection, Smartscape for continuously updated topology mapping and visualization, PurePath for code-level distributed tracing, and Davis, a proprietary AI engine, for automatic root-cause fault-tree analysis. Dynatrace provides multicloud observability to both SaaS and managed service deployment models, in partnership with service providers including AWS, Microsoft Azure, Google Cloud Platform, and more.
Use cases
Track the number of installments
Create a lead list with websites
Create a data set for marketing research
Start today
Whether you need actionable web data insights for day-to-day projects or for long-term strategies, the answer to your question lies in our structured web data.