Recipes overview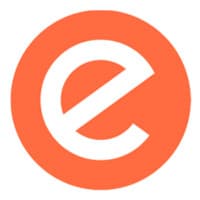 eNom Registrar
3.9M records
NASDAQ:TCX
Asset management
Registrars
About Tucows
Tucows Inc. is an American-Canadian publicly traded Internet services and telecommunications company, headquartered in Toronto, Ontario, Canada, and incorporated in Pennsylvania, United States. It is currently the second-largest domain registrar worldwide and operates OpenSRS, Enom, Ascio and Hover, platforms for domain owners and resellers. It continued to host its namesake directory of shareware and freeware software downloads until early 2021. In 2012, Tucows launched Ting, a wireless service provider and fiber Internet provider.
About this recipe
Enom, Inc. is a domain name registrar and Web hosting company that also sells other products closely tied to domain names, such as SSL certificates, e-mail services, and Website building software. As of May 2016, it manages over 15 million domains.
eNom is owned by Tucows.
Use cases
Track the number of installments
Create a lead list with websites
Create a data set for marketing research
Start today
Whether you need actionable web data insights for day-to-day projects or for long-term strategies, the answer to your question lies in our structured web data.