Recipes overview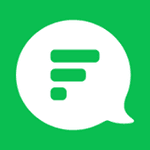 Flock
105.6K records
Business Information providers
About Flock
Flock is a proprietary messaging and collaboration tool, founded by tech entrepreneur Bhavin Turakhia in 2014. The app is available on Windows, MacOS, Android, iOS and Web. Flock allows users to configure external apps and integrations from the Flock App Store, and receive notifications and updates directly in Flock. Flock functions on a freemium pricing model. The application was launched in 2014.
About this recipe
Flock is a Communication and Collaboration App designed specifically for Teams looking for a faster and more efficient way to communicate. You can discuss projects, share ideas, and make decisions faster! Flock integrates with other leading apps making sure all your work efforts are unified.
Use cases
Track the number of installments
Create a lead list with websites
Start today
Whether you need actionable web data insights for day-to-day projects or for long-term strategies, the answer to your question lies in our structured web data.