Recipes overview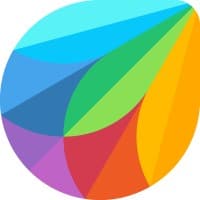 Freshworks
4.8K records
NASDAQ:FRSH
Asset management
Business Information providers
About Freshworks
Freshworks, previously FreshDesk, is a software-as-a-service (SaaS) company that offering cloud-based customer relationship management (CRM) and IT service management tools. Freshworkswas founded in the southern Indian city of Chennai in 2010 by Girish Mathrubootham and moved its headquarters to San Mateo, California, in 2018. Freshworks was the first Indian SaaS company to list on Nasdaq. Before the IPO, the company raised funds from venture capital firms, such as Accel and CapitalG, Google's venture capital fund.
About this recipe
Freshworks makes it fast and easy for businesses to delight their customers and employees. We do this by taking a fresh approach to building and delivering software-as-a-service that's affordable, quick to implement, and designed for the end-user. Unlike legacy software, Freshworks builds tech that works for everyone, making it easy for IT, customer service, sales, marketers and HR to do their job and delight their customers.
Use cases
Track the number of installments
Create a lead list with websites
Create a data set for marketing research
Start today
Whether you need actionable web data insights for day-to-day projects or for long-term strategies, the answer to your question lies in our structured web data.