Recipes overview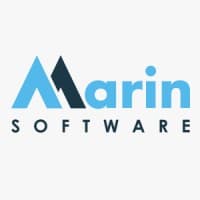 MarinOne
2.9K records
NASDAQ:MRIN
Asset management
Marketing and Sales
About Marin Software
Marin Software is an online advertising company is founded in 2006 and headquartered in San Francisco. Christopher Lien (one of the founders) came up with the concept for Marin Software following a brief stint working for an online ad firm in 2005. He realised that search advertisers had no viable software for managing their online campaigns, especially larger advertisers. In April 2007, Marin Search Marketer made its debut and became commercially available in North America, signing Razorfish, Trouve Media, and ZipRealty. Marin Search Marketer has since become MarinOne. Search, social, and eCommerce are its uses.
About this recipe
MarinOne helps advertisers maximize the results of their digital campaigns by giving them a single view of the customer and bringing search, social, and eCommerce advertising into a single platform. MarinOne is designed to take full advantage of all available data including your CRM, data warehouse, and publisher data, and third-party signals. MarinOne aligns your ad campaigns across multiple publishers, helping you get the spend mix right while analyzing each channel's influence on one another.
Use cases
Track the number of installments
Create a lead list with websites
Create a data set for marketing research
Start today
Whether you need actionable web data insights for day-to-day projects or for long-term strategies, the answer to your question lies in our structured web data.