Recipes overview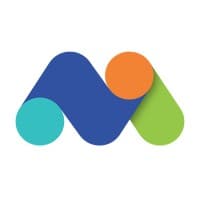 About Matomo
Matomo, formerly Piwik, is a free and open source web analytics application developed by a team of international developers. It tracks online visits to one or more websites and displays reports on these visits for analysis. Piwik was released in late 2007 as a replacement for phpMyVisites, with full API support, a cleaner UI, modern graphs, better architecture and better performance. In August 2009, Piwik was named among the best of open source enterprise in InfoWorld's 2009 Bossie Awards. In September 2013, Matthieu Aubry and Maciej Zawadziński, the CEO of Clearcode, founded Piwik PRO. It provided support and features for the open source Piwik. Clearcode bought out Matthieu Aubry in June 2016 to become the sole owner of Piwik PRO. In January 2018, Piwik was officially renamed as Matomo. In late 2019, Matomo released a WordPress Plugin called Matomo Analytics, which allowed WordPress users to host the open source analytics platform directly in their WordPress Installation.
About this recipe
Matomo offers an on-premise and cloud-hosted service. The cloud-hosted service of Matomo (formerly Piwik) provides you with a secure, cost-effective and reliable analytics solution, while still allowing you to have full control and ownership of your data and privacy.
Use cases
Track the number of installments
Create a lead list with websites
Start today
Whether you need actionable web data insights for day-to-day projects or for long-term strategies, the answer to your question lies in our structured web data.