Recipes overview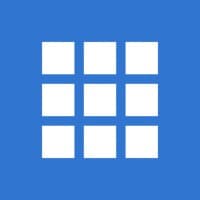 BlueHost Managed Wordpress
731.6K records
About Newfold Digital
Is an IT services company specializing in web hosting. The company was founded in 1997 and is headquartered in Burlington, Massachusetts, USA. It achieved its size by acquiring a large number of smaller companies, which it continues to operate under the original brand names, while moving their IT infrastructure to India. In 2011, Endurance was bought from Accel-KKR by Warburg Pincus and GS Capital Partners, for around $975 million. In September 2013, the company announced plans to raise $400 million in an IPO. The company announced it would list on the NASDAQ under the ticker symbol EIGI. It went public in October 2013 raising $252 million selling shares to the public at $12 each. This was below the company's target goal of $400 million. In a 2015 investor earnings conference call, the company reported having 4.2 million worldwide customers. This path to increased size is similar to the path networking company Verio followed in the 1990s, using free cash flow and access to capital markets in acquiring assets to add to their corporate portfolio. The concept was to roll up small ISPs into one large ISP and achieve economies of scale. Endurance is acquiring hosting companies domestically and internationally. Blake Cunneen, Endurance's senior vice president of corporate development has stated: "Investing in mergers and acquisitions is a very accretive use of free cash flow and going forward we'll continue to do so. We don't have any deals we're announcing. But we told the Street to expect M&A growth to continue. In March 2015, the company announced an investment in Netherlands-based technology startup AppMachine, acquiring 40% of the company. In August 2015, EIG announced the acquisition of Site5 and Verio Web Hosting from NTT. It is estimated that EIG gained 86,000+ new subscribers through these acquisitions. In November 2015, the company acquired Constant Contact, and days later laid off 15% of their workforce. Also in November 2015, EIG acquired the assets of Ecommerce, LLC for $28 million. This acquisition included a total of 72,000 subscribers from three different hosting brands: IX Web Hosting, Cloud by IX, and Host Excellence.
About this recipe
Bluehost Managed WordPress is a hosting solution specifically designed for WordPress users, offering top-notch performance, security, and expert support. This service simplifies website management by automatically installing and updating WordPress, providing custom themes and plugins, and including essential features like SSL certificates and daily backups. With Bluehost Managed WordPress, you can focus on growing your online presence while they handle the technical aspects for a seamless, hassle-free experience.
Use cases
Track the number of installments
Start today
Whether you need actionable web data insights for day-to-day projects or for long-term strategies, the answer to your question lies in our structured web data.