Recipes overview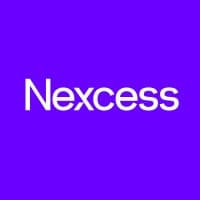 Nexcess Managed WordPress
22.4K records
About Liquid Web LLC
Liquid Web, LLC. is a privately held provider of web hosting services based in Lansing, Michigan, United States. Liquid Web was founded in 1997 by Matthew Hill in Holt, MI at the age of 16, and the company grew quickly thereafter. On May 27, 2015, Liquid Web announced that it had accepted a financial investment from Madison Dearborn Partners. In addition to the majority investment by Madison Dearborn, executive Jim Geiger also invested in the company and was named CEO. In 2016, Liquid Web acquired Cloud Sites, a hosting platform, from Rackspace.
About this recipe
Nexcess is a high-performance managed hosting provider that specializes in offering tailored solutions for WordPress and WooCommerce. Founded in 2000, Nexcess has earned a strong reputation for its commitment to delivering top-tier hosting services with a focus on speed, security, and reliability for businesses of all sizes. Nexcess's managed WordPress and WooCommerce hosting plans are designed to optimize performance and provide a seamless experience for users. Their hosting infrastructure incorporates advanced caching, solid-state drives (SSDs), and a global content delivery network (CDN) to ensure fast page load times and improved website performance.
Use cases
Track the number of installments
Start today
Whether you need actionable web data insights for day-to-day projects or for long-term strategies, the answer to your question lies in our structured web data.