Recipes overview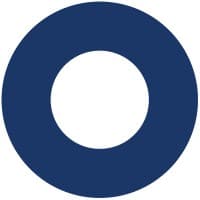 Okta Identity Engine
268 records
NASDAQ:OKTA
Asset management
Security
About Okta
Okta, founded in 2009, is an American publicly traded identity and access management company based in San Francisco. It provides cloud software that helps companies manage and secure user authentication into applications, and for developers to build identity controls into applications, website web services and devices. It was founded in 2009 and had its initial public offering in 2017.
About this recipe
The Okta Identity Engine is a set of customizable building blocks for every identity experience, breaking apart pre-defined authentication, authorization and registration flows. Customers can create dynamic, context-based user journeys, unlocking passwordless experiences, progressive profiling and per-app branding. For the customer to use his own domain for email he must setup SPF records. That is what this recipes shows.
Use cases
Track the number of installments
Create a lead list with websites
Create a data set for marketing research
Start today
Whether you need actionable web data insights for day-to-day projects or for long-term strategies, the answer to your question lies in our structured web data.