Recipes overview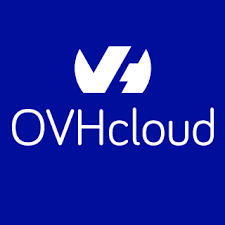 OVHCloud Registry
64.5K records
EPA:OVH
Asset management
Registrars
About OVH Groupe S.A.
OVH Groupe SAS, is a French cloud computing company which offers VPS, dedicated servers and other web services. As of 2016 OVH owned the world's largest data center in surface area. As of 2019, it was the largest hosting provider in Europe, and the third largest in the world based on physical servers. The company was founded in 1999 by the Klaba family and is headquartered in Roubaix, France. OVH is incorporated as a simplified joint-stock company under French law. In 2019 OVH adopted OVHcloud as its public brand name.
About this recipe
The top-level domain .ovh is an active generic top-level domain (gTLD) delegated to the DNS root zone on June 20, 2014. The domain is sponsored by OVHCloud. This top-level domain is run by the AFNIC and registrations are open to all via OVH, the sole registrar of .ovh domains.
Use cases
Create a lead list with websites
Create a data set for marketing research
Start today
Whether you need actionable web data insights for day-to-day projects or for long-term strategies, the answer to your question lies in our structured web data.