Recipes overview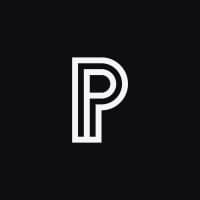 About Pagely
Pagely is a premium managed WordPress hosting provider that focuses on providing scalable, secure, and high-performance hosting solutions for businesses and enterprises. Founded in 2009, Pagely is often credited with pioneering the concept of managed WordPress hosting. They have built a reputation for their expertise in handling the unique needs of WordPress websites and have attracted a client base that includes well-known brands and Fortune 500 companies.
About this recipe
Pagely's hosting infrastructure is built on top of Amazon Web Services (AWS), which allows them to offer unparalleled performance, scalability, and reliability to their clients. With a strong emphasis on security, Pagely provides automatic daily backups, malware scanning, web application firewalls, and free SSL certificates to ensure that their clients' websites are safe and secure. In addition to their robust infrastructure, Pagely offers 24/7 expert WordPress support, one-click staging environments, and easy-to-use management tools, making it an ideal choice for businesses and enterprises that require high levels of performance, security, and support for their WordPress websites.
Use cases
Track the number of installments
Start today
Whether you need actionable web data insights for day-to-day projects or for long-term strategies, the answer to your question lies in our structured web data.