Recipes overview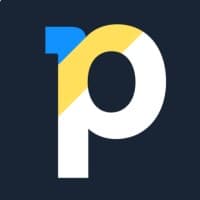 Pipedrive Mailgen
1.3K records
About Pipedrive
Pipedrive is a cloud-based software as a service company. It is the developer of the web application and mobile app Pipedrive, a sales customer relationship management (CRM) tool. The company has more than 900 employees in its ten offices across Europe and one office in the US, and its CRM is used by over 95,000 customers around the world. In 2020 Pipedrive became the fifth Estonian-founded unicorn.
About this recipe
Pipedrive Mailgen will allow you to seamlessly connect your sales and email marketing workflow to create personalized email campaigns for your Pipedrive contacts. Pipedrive Mailigen's email marketing platform allows you to send unlimited emails, schedule automated message delivery, build a list of contacts, import email addresses, and run split tests by sending different message versions of the same campaign to different members.
Use cases
Track the number of installments
Create a lead list with websites
Start today
Whether you need actionable web data insights for day-to-day projects or for long-term strategies, the answer to your question lies in our structured web data.