Recipes overview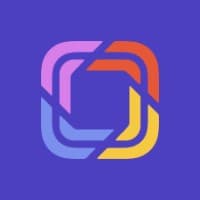 About Prismic
Prismic is founded in 2013 by Guillaume Bort an Sadek Drobi. Prismic is a private, profitable company. They are focused on building a sustainable company that grows organically and where everyone can do the work they enjoy. It also allows them to develop the product according to our vision and our customers' needs, which is quite important to them.
About this recipe
Prismic is a headless CMS with an API. They aim to simplify editing content on your website and make work enjoyable for developers, marketers, and content teams. With Prismic, teams of developers and marketers/editors/content managers can create websites and apps with instantly updatable content and custom designs. Prismic enables front-end developers to build websites and apps using any technology, programming language, or framework: React, Angular, Node, Laravel, Rails, vanilla JS/PHP/Ruby, the list goes on. Prismic makes content teams independent so that they can create new pages without having to ask for help from developers.
Use cases
Track the number of installments
Create a lead list with websites
Start today
Whether you need actionable web data insights for day-to-day projects or for long-term strategies, the answer to your question lies in our structured web data.