Recipes overview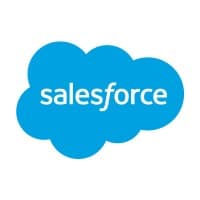 Salesforce Heroku
211.3K records
NYSE:CRM
Asset management
Hosting
About Salesforce
Salesforce is an American cloud-based software company headquartered in San Francisco, California. It provides customer relationship management (CRM) service and also provides a complementary suite of enterprise applications focused on customer service, marketing automation, analytics, and application development.
About this recipe
Heroku is a cloud platform as a service (PaaS) supporting several programming languages. As one of the first cloud platforms, Heroku has been in development since June 2007, when it supported only the Ruby programming language. Now supports Java, Node.js, Scala, Clojure, Python, PHP, and Go. For this reason, Heroku is said to be a polyglot platform as it has features for a developer to build, run and scale applications in a similar manner across most languages. Heroku was acquired by Salesforce.com in 2010 for $212 million.
Use cases
Track the number of installments
Create a lead list with websites
Create a data set for marketing research
Start today
Whether you need actionable web data insights for day-to-day projects or for long-term strategies, the answer to your question lies in our structured web data.