Recipes overview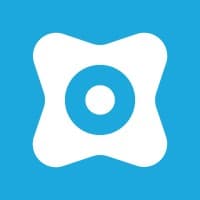 About Securiti
Data is the fastest growing thing on the planet, spanning complex multicloud environments. Obligations around this data are increasingly complex. Securiti is the leading provider of Unified Data Controls designed to address these challenges. Its DataControls Cloud creates a layer of unified data intelligence and controls across all major public clouds, data clouds, SaaS and private clouds. The solution enables enterprises to fulfill key obligations around data security, privacy, governance and compliance. Large global organizations rely on Securiti to identify and secure sensitive data, address privacy rights, govern access to data, comply with global data regulations and more.
About this recipe
Securiti offers a range of data privacy and security products to help businesses protect their sensitive data and comply with data privacy regulations. Their products include solutions for data discovery and mapping, data access governance, data subject access request automation, consent management, and data protection impact assessments. These products are designed to help businesses manage their data privacy and security risks and ensure compliance with privacy regulations.
Use cases
Track the number of installments
Start today
Whether you need actionable web data insights for day-to-day projects or for long-term strategies, the answer to your question lies in our structured web data.