Recipes overview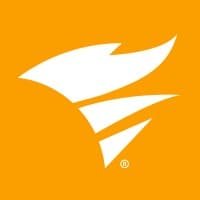 SolarWinds Loggly
691 records
NYSE:SWI
Asset management
Hosting
About SolarWinds
SolarWinds Inc. is an American company that develops software for businesses to help manage their networks, systems, and information technology infrastructure. It is headquartered in Austin, Texas, with sales and product development offices in a number of locations in the United States and several other countries. The company was publicly traded from May 2009 until the end of 2015, and again from October 2018. It has also acquired a number of other companies, some of which it still operates under their original names, including Pingdom, Papertrail and Loggly. It had about 300,000 customers as of December 2020, including nearly all Fortune 500 companies and numerous federal agencies.
About this recipe
SolarWinds Loggly is a SaaS solution for log data management. With Loggly's log management software, you're able to bring logs from the depths of your entire infrastructure to one place where you can track activity and analyze trends. Best of all, because Loggly is a managed service, you don't need any additional hardware or software to start using Loggly and we scale dynamically with your operation. SolarWinds Loggly is used by technical operations, development, customer service, and product management teams. Anyone who can gain insight from log data will want to use Loggly.
Use cases
Track the number of installments
Create a lead list with websites
Create a data set for marketing research
Start today
Whether you need actionable web data insights for day-to-day projects or for long-term strategies, the answer to your question lies in our structured web data.