Recipes overview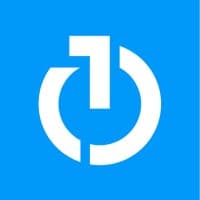 The Trade Desk
29.7K records
NASDAQ:TTD
Asset management
About The Trade Desk
The Trade Desk is an American multinational technology company that specializes in real-time programmatic marketing automation technologies, products, and services, designed to personalize digital content delivery to users. The Trade Desk is headquartered in Ventura, California. It is the largest independent demand-side platform in the world, competing against DoubleClick by Google, Facebook Ads, and others. Unlike traditional marketing, programmatic marketing is operated by real-time, split-second decisions based on user identity, device information and other data points. It enables highly personalized consumer experiences, and improves return-on-investment for companies and advertisers. Demand-side platforms, like The Trade Desk, work with ad exchanges to deliver such tailored digital experiences.
About this recipe
The Trade Desk operates a self-service cloud-based platform that allows buyers to create, manage, and optimize data-driven digital advertising campaigns in various ad formats and channels.
Use cases
Track the number of installments
Create a lead list with websites
Create a data set for marketing research
Start today
Whether you need actionable web data insights for day-to-day projects or for long-term strategies, the answer to your question lies in our structured web data.