Recipes overview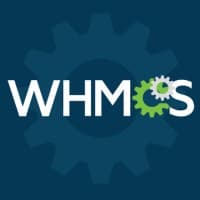 About Webpros
WebPros, founded in 2017, is a leading conglomerate of SaaS providers focused on delivering comprehensive web hosting, billing automation, infrastructure, server management, and online marketing software solutions. Its portfolio includes renowned flagship brands such as cPanel, Plesk, WHMCS, and SolusVM. By fostering collaboration and synergy among these independent companies, WebPros strives to address the challenges faced by web professionals worldwide, offering streamlined and user-friendly tools for a seamless hosting experience.
About this recipe
WHMCS (Web Host Manager Complete Solution) is a comprehensive client management, billing, and support platform designed for businesses of all sizes within the web hosting industry. It offers an all-in-one system for managing clients, creating and sending invoices, providing support through tickets, and automating recurring billing. WHMCS also integrates with a variety of control panels and domain registrars, facilitating easy management of web hosting services.
Use cases
Track the number of installments
Start today
Whether you need actionable web data insights for day-to-day projects or for long-term strategies, the answer to your question lies in our structured web data.