Recipes overview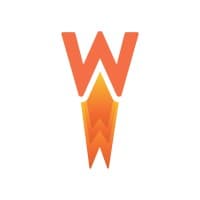 About WP Rocket
Coming from the world of website creation, Jonathan Buttigieg and Jean-Baptiste Marchand-Arvier have known the issues of long loading times for a while. Fond of performance, they were frustrated with every existing cache plugin they installed. In 2013, they developed their plugin: WP Rocket was born. Anyone can use our plugin: you don't need to have technical skills in web performance to install it and get a fast website.
About this recipe
WP Rocket is a premium cache plugin for WordPress. WordPress experts recognize it as the most powerful caching tool. Thanks to its wide range of options and automatic optimization features, it can be easily used by experienced WordPress users as well as beginners. WP Rocket caching ensures websites will load blazing fast, which is essential to improve SEO rankings and increase conversions. We've aimed to make it the most user-friendly caching plugin around, with the easiest set-up.
Use cases
Track the number of installments
Start today
Whether you need actionable web data insights for day-to-day projects or for long-term strategies, the answer to your question lies in our structured web data.