Recipes overview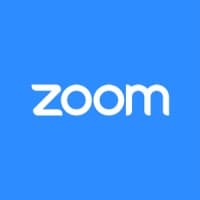 Zoom Associated Domains
44.3K records
NASDAQ:ZM
Asset management
Marketing and Sales
About Zoom
Zoom Video Communications, founded Zoom in 2011, is an American communications technology company headquartered in San Jose, California. It provides videotelephony and online chat services through a cloud-based peer-to-peer software platform used for video communications, messaging, voice calls, conference rooms for video meetings, virtual events and contact centers, and offers an open platform allowing third-party developers to build custom applications on its unified communications platform.
About this recipe
Zoom is a video conferencing platform that allows users to connect online for video conference meetings, webinars and live chat. Zoom Associated Domains lets you use your organization's email address domain (such as @zoom.us) to add or auto-create users whose email addresses match that domain. Adding an associated domain also allows you to force single sign-on login methods as well. To use Zoom Associated Domains users need an a business or enterprise subscription to Zoom.
Use cases
Track the number of installments
Create a lead list with websites
Create a data set for marketing research
Start today
Whether you need actionable web data insights for day-to-day projects or for long-term strategies, the answer to your question lies in our structured web data.