Recipes overview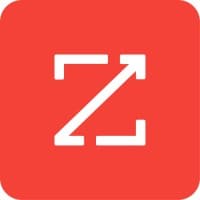 ZoomInfo Websight
8.9K records
NASDAQ:ZI
Marketing and Sales
About ZoomInfo
ZoomInfo was originally founded as DiscoverOrg in 2007 by Henry Schuck and Kirk Brown. It operated as DiscoverOrg until February 2019, when it acquired its competitor Zoom Information, Inc. and subsequently rebranded as ZoomInfo. Zoom Information was originally established in 2000 as Eliyon Technologies by founders Yonatan Stern and Michel Decary, and in August 2017 was acquired by Great Hill Partners, a private equity firm, for $240 million in cash. The company acquired RainKing in 2017 and NeverBounce in 2018, and, following the rebrand, Komiko in 2019 and both Clickagy and EverString Technology in 2020. In June 2020, ZoomInfo became a publicly traded company on the Nasdaq Global Select Market under the ticker symbol "ZI." In 2021 ZoomInfo acquired 3 companies: Insent (June), Chorus.ai (July), and RingLead (September).
About this recipe
ZoomInfo Technologies Inc. is an American subscription-based software as a service (SaaS) company based in Vancouver, Washington. ZoomInfo's WebSights is a tool that reveals the identities of organisations that visit your website and provides visualized analytics to inform your strategy.
Use cases
Track the number of installments
Create a lead list with websites
Create a data set for marketing research
Start today
Whether you need actionable web data insights for day-to-day projects or for long-term strategies, the answer to your question lies in our structured web data.